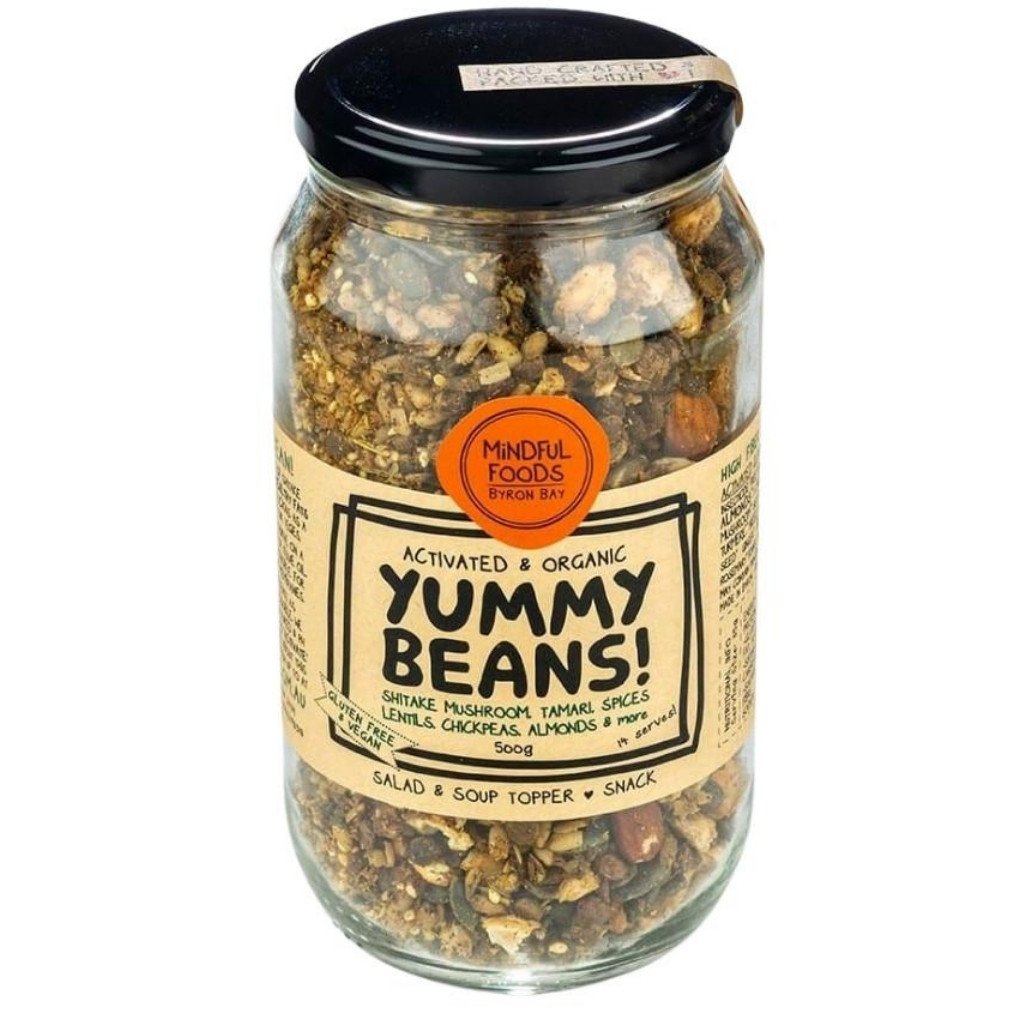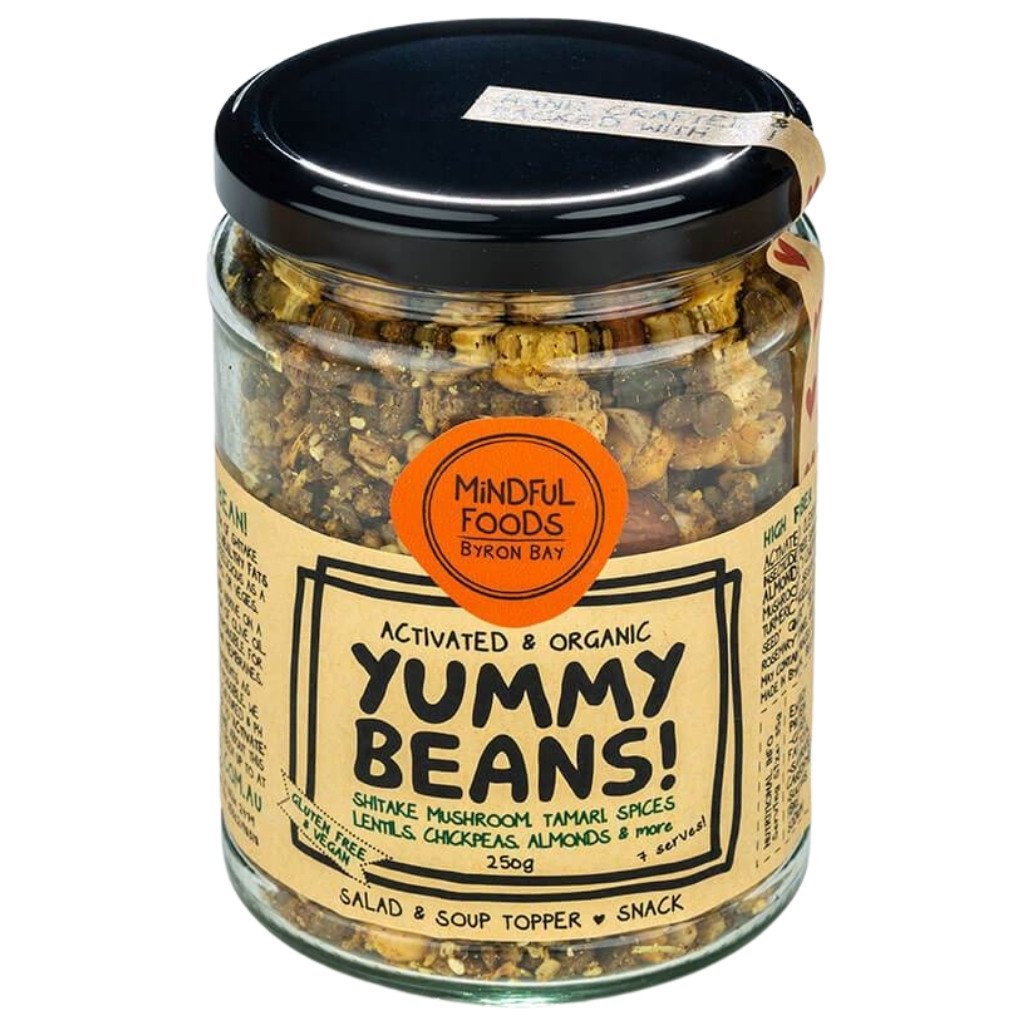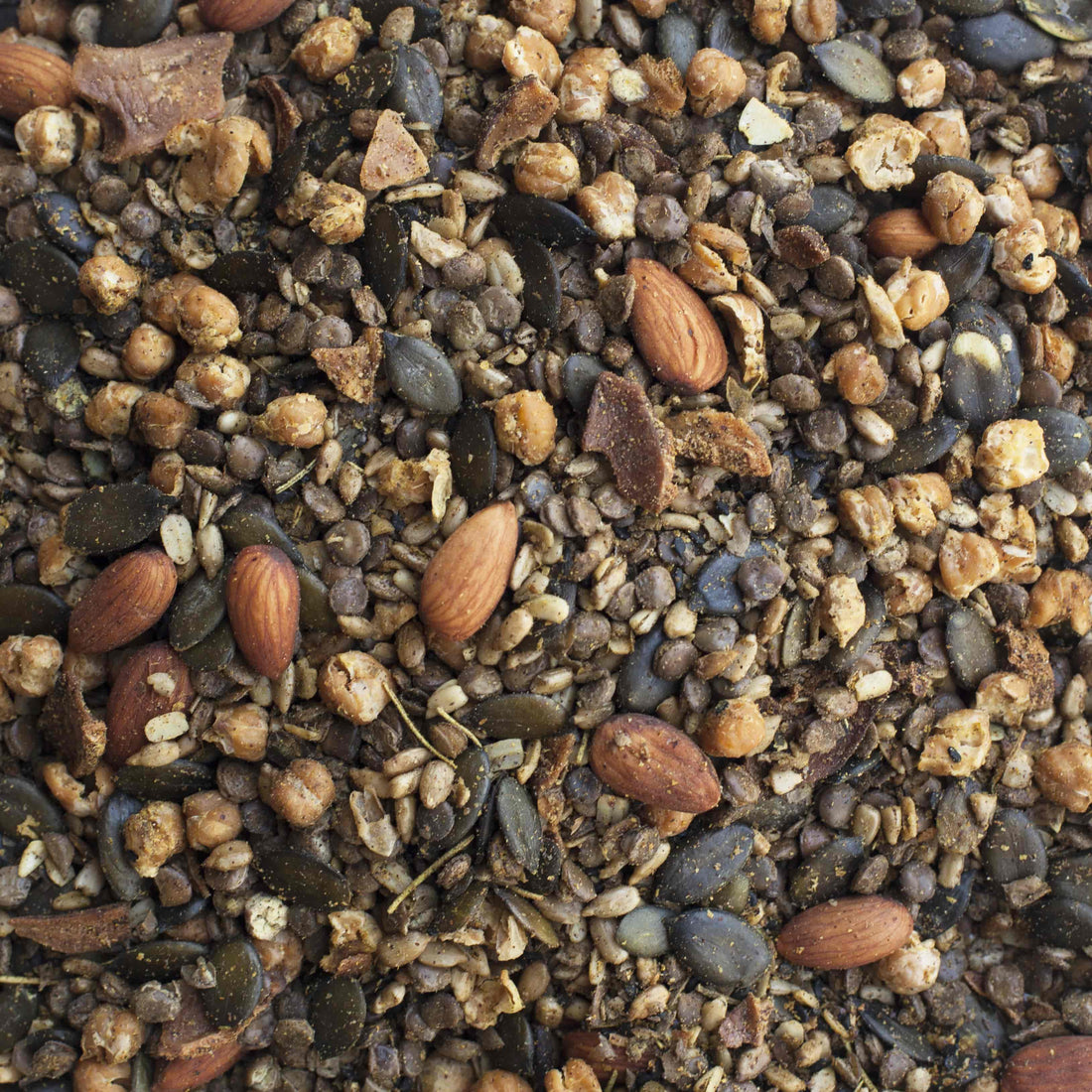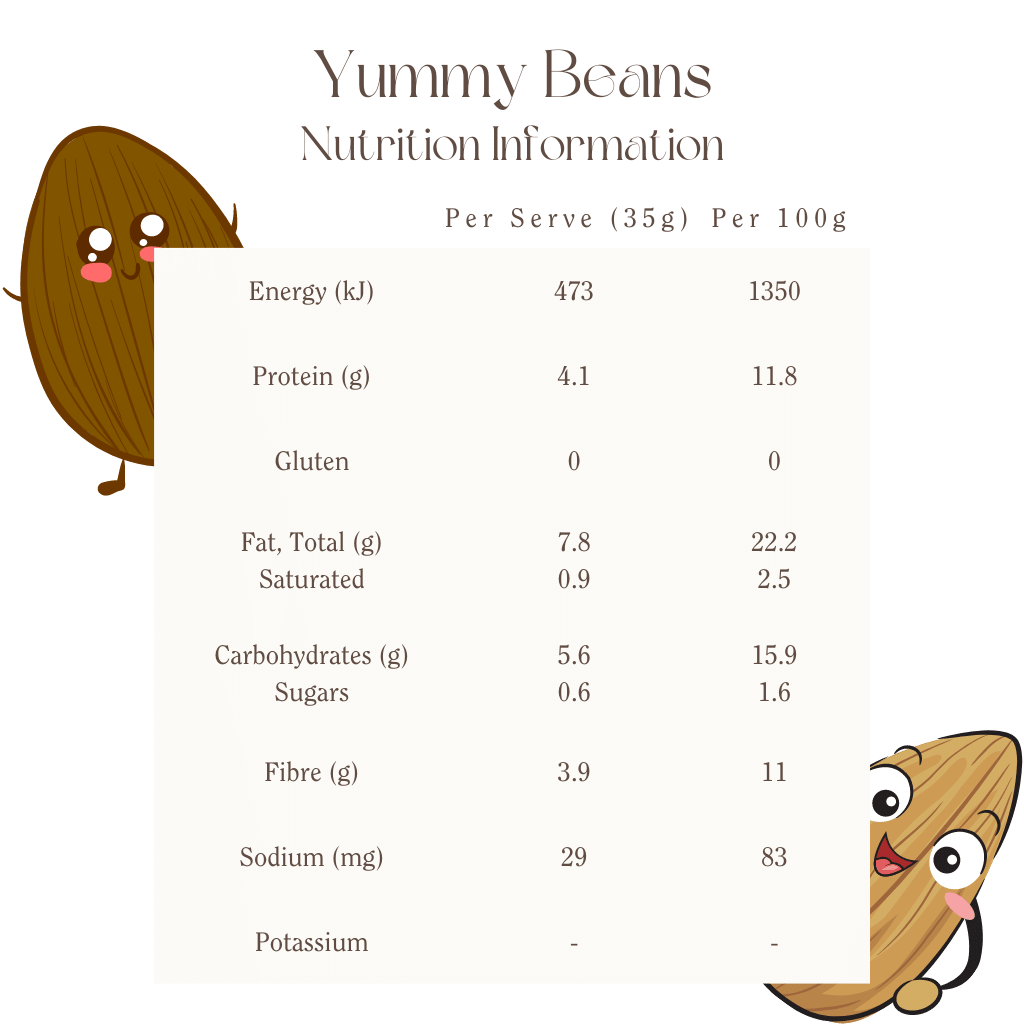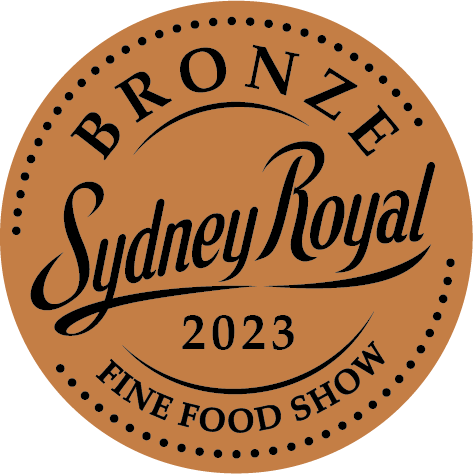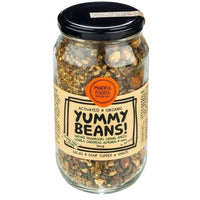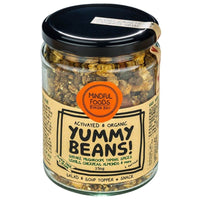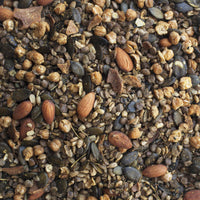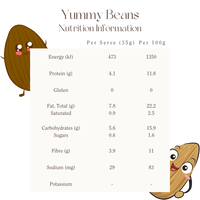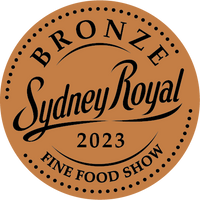 Yummy Beans - Organic & Activated
2019 Sydney Royal Fine Food Show Silver Medal
You Clever Bean!
This crunchy, tamari spiced mix of shiitake mushroom, high-protein pulses, healthy fats, activated seeds and nuts is delicious as a snack. The healthy fats in this blend arrive on a bed of nuts, seeds, and a dash of olive oil, and these glorious lipids are responsible for the structure of our cellular membranes. Activated foods are easier to digest, are more nutrient-rich (bio-available), and delectably crunchy.
Kombucha-activated (buckwheat* sunflower seeds*, pepitas* almonds*) lentils* chickpeas* olive oil* gf tamari* shitake mushroom* sesame seed* yeast flakes* turmeric* nigella sativa* cumin* coriander seed* ginger* black pepper* paprika* rosemary* fennel seed*

*= Certified organic ingredient;

**= Activated in kombucha, filtered water + Australian rock salt;
Sprinkle it on salads, soups, curries or vegies.
Kept fresh in attractive, pantry-worthy glass jars and earth-friendly compostable bags, Mindful Foods have gone to the Nth degree to ensure the utmost quality, nutrition, and environmental consideration. Best kept in a dry place.
Made in Australia from at least 90% Australian ingredients.
Made With Heart In
The Beautiful Northern Rivers
Mindful Foods was conceived in the Byron Bay sunshine from a shared love of food and the planet. As we grow and morph, we stay true to the dream of giving back - to nature, our bodies and each other.