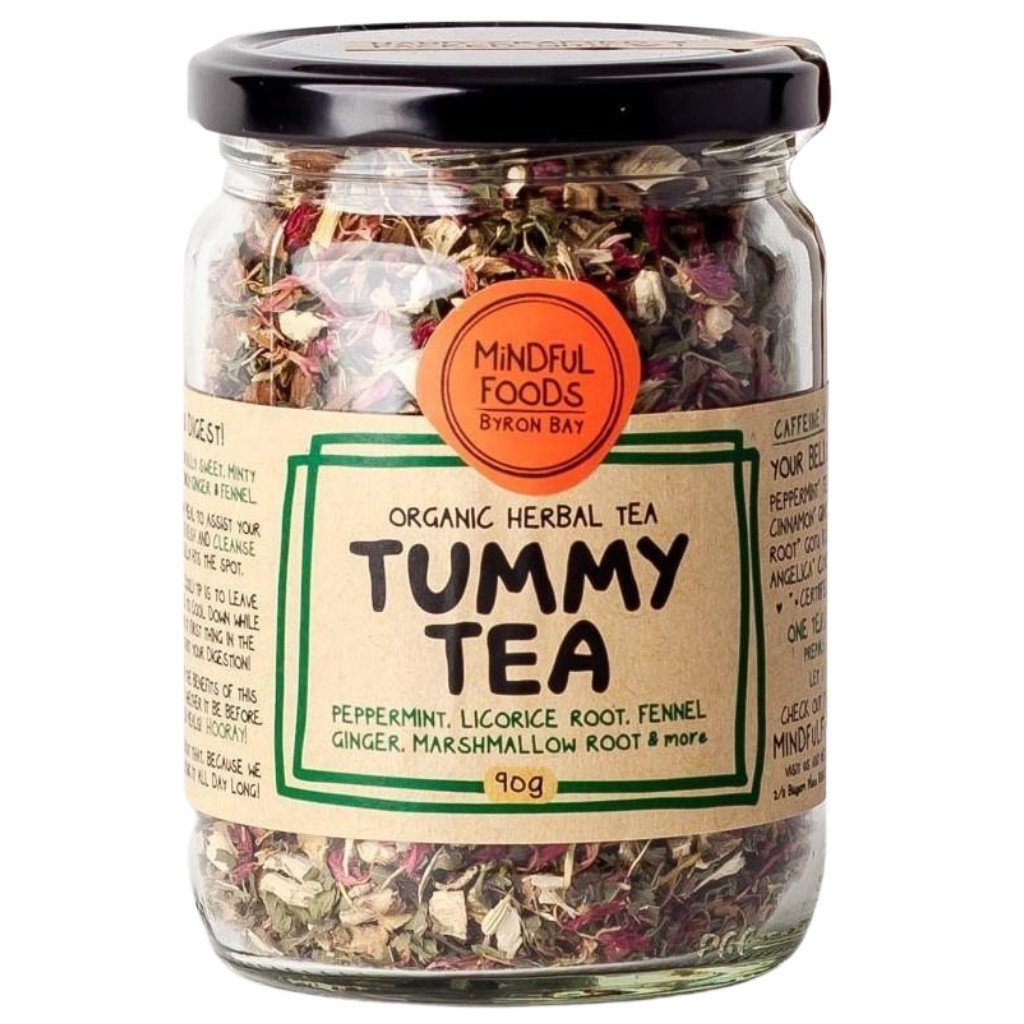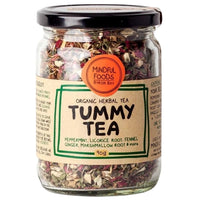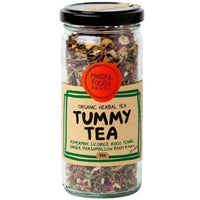 Tummy Tea - Organic Herbal Tea
DIGEST & REFRESH
Your belly will love this!
This blend has a naturally sweet, minty flavour, tickled with dingy ginger & fennel. Brew this up after any meal to assist your digestion, and to refresh and cleanse your palette! it really hits the spot. So yes, you can reap the benefits of this tea any time of the day, whether it be before. After. Or in between meals! Hooray! We're pretty happy about that, because we love this tea. And drink it all day long!
CAFFEINE FREE & GLUTEN FREE


Peppermint* fennel* licorice root* cinnamon* ginger marshmallow root* gotu kola* jasmine flowers* angelica* cornflowers

*= Certified organic ingredient

Our hot (or rather cool) tip is to leave a cup beside your bed to cool down while you sleep , then drink it first thing in the morning - to kick start your digestion.

One teaspoon per person. Brew 3-5 mins with boiling water.
Made With Heart In
The Beautiful Northern Rivers
Mindful Foods was conceived in the Byron Bay sunshine from a shared love of food and the planet. As we grow and morph, we stay true to the dream of giving back - to nature, our bodies and each other.