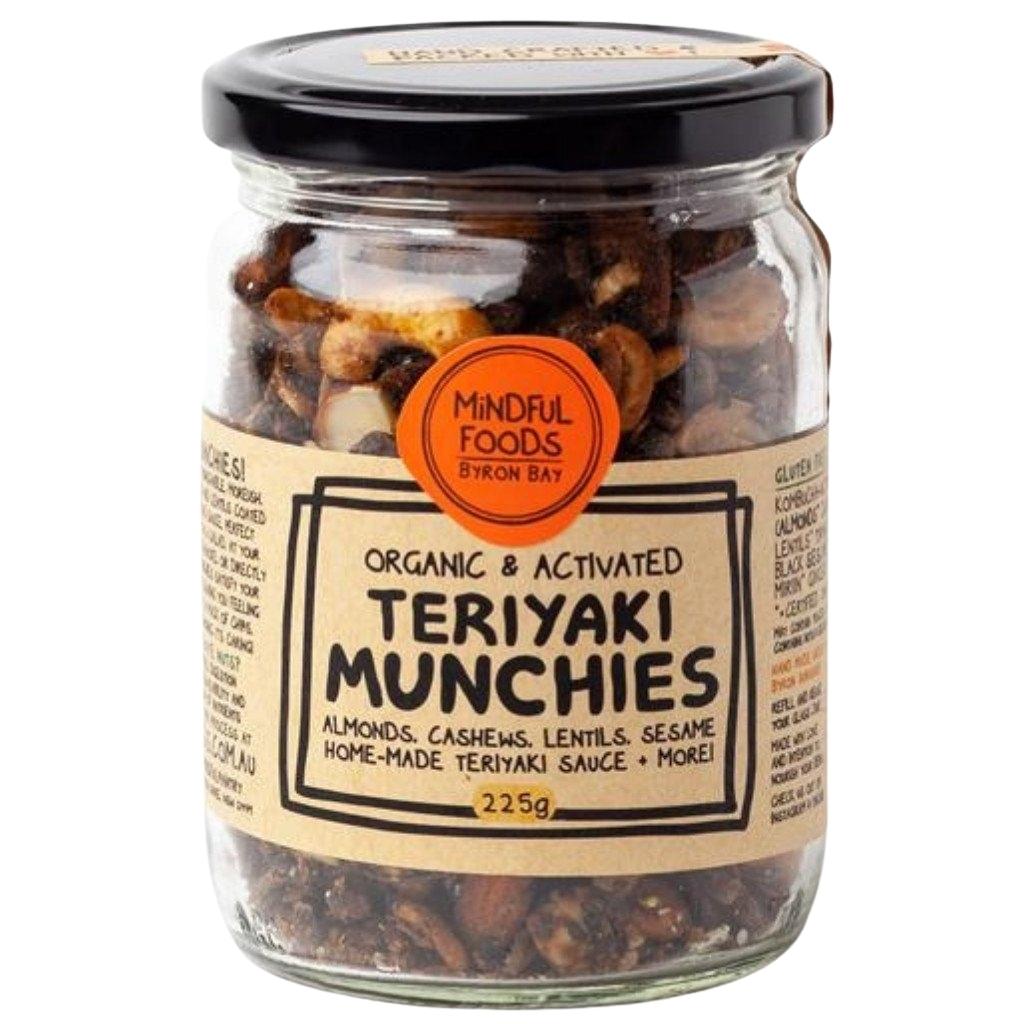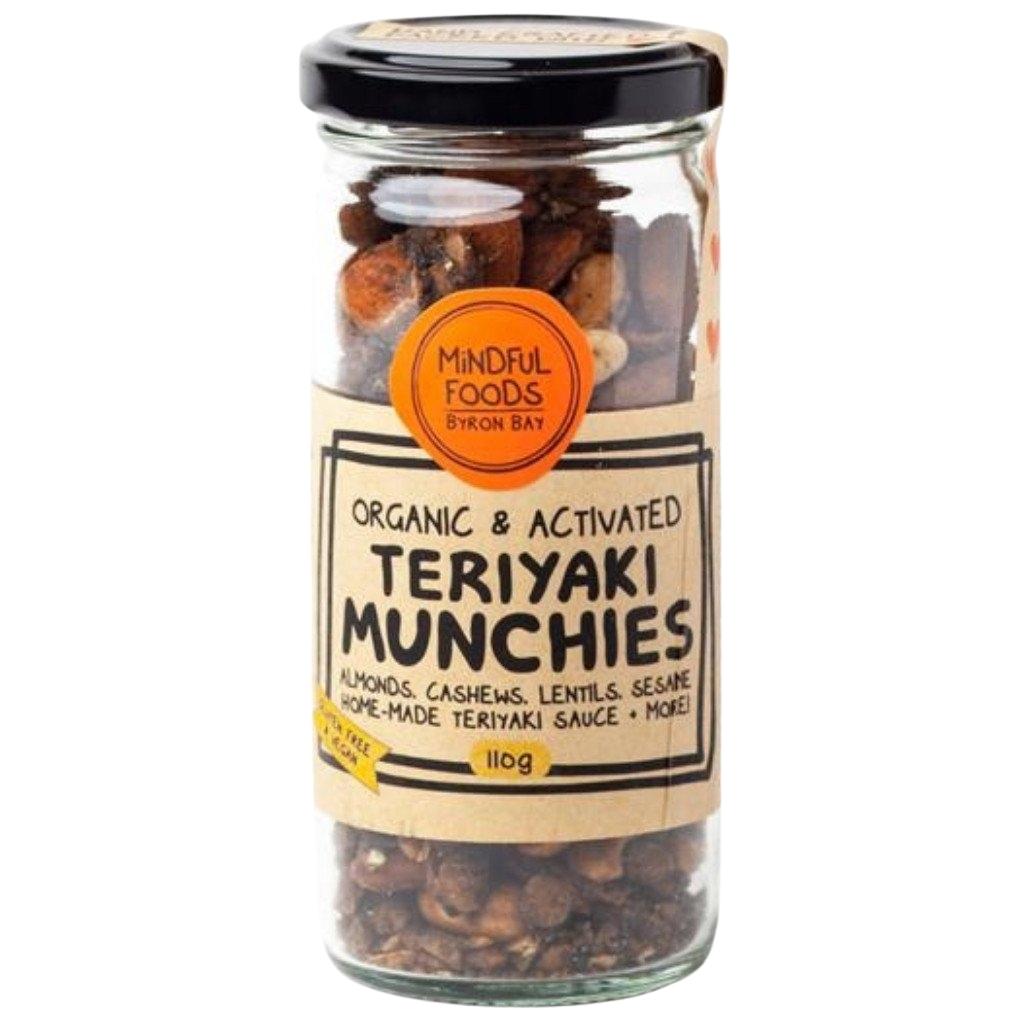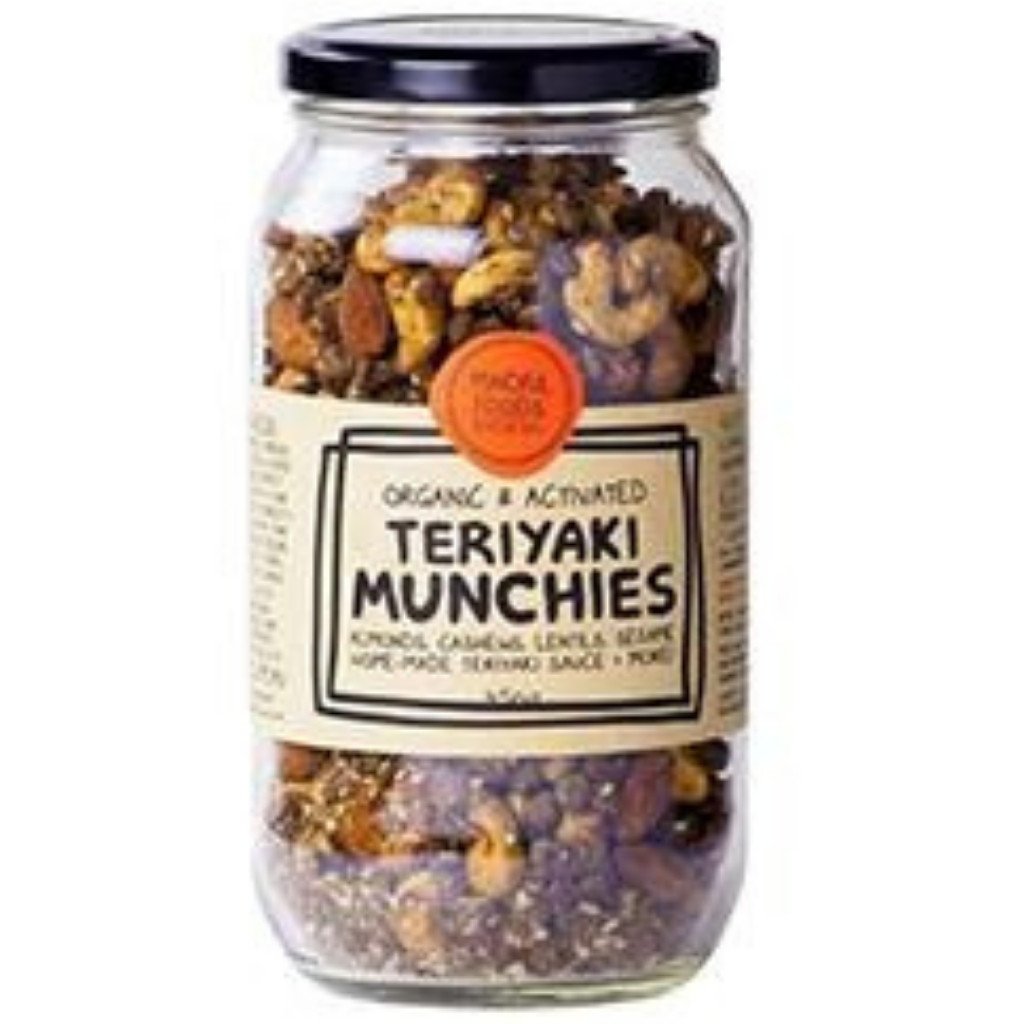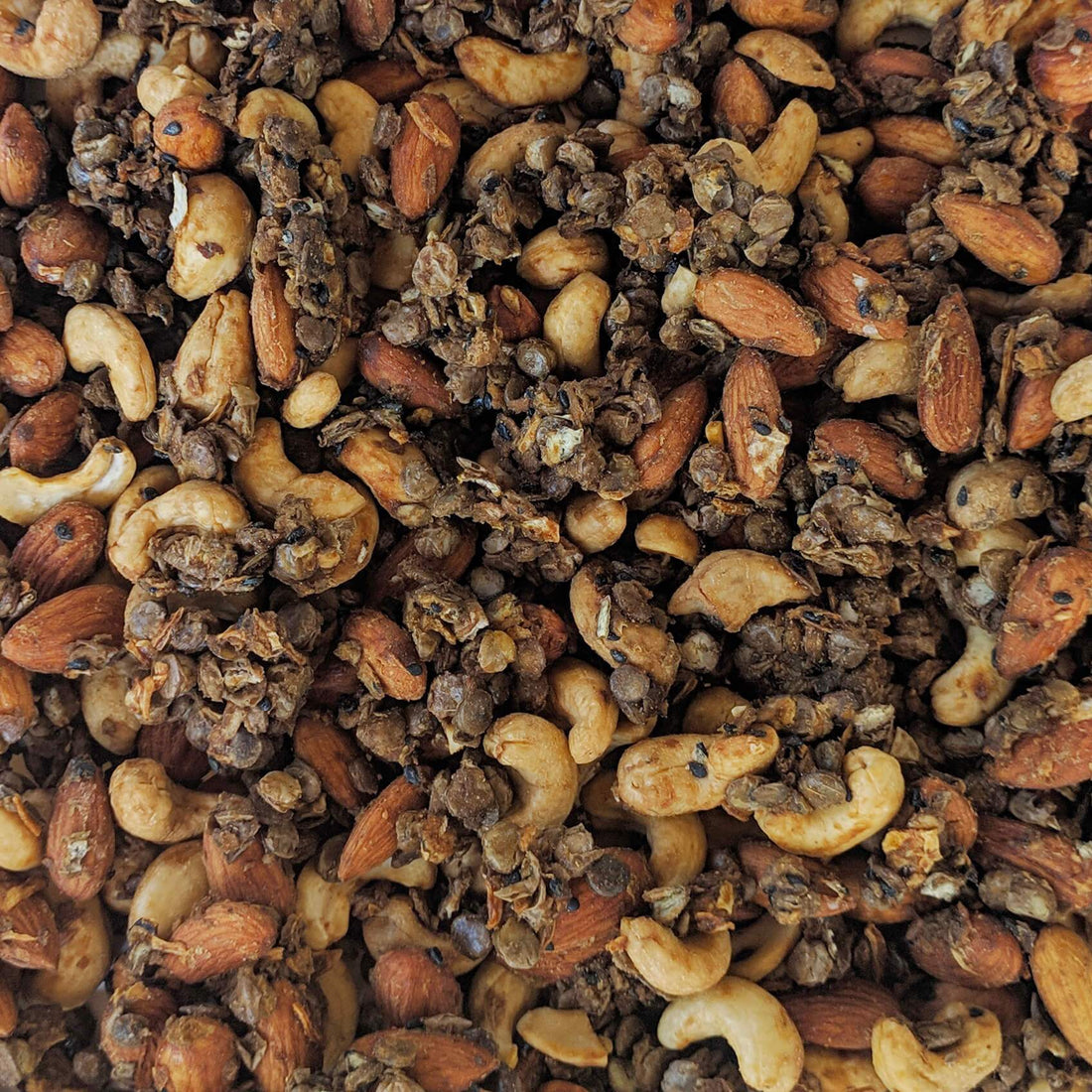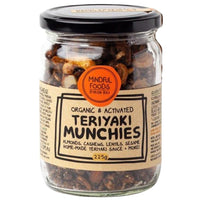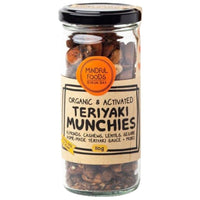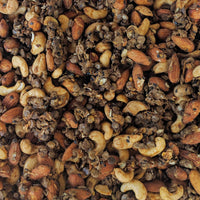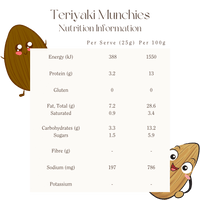 Munchies Teriyaki - Organic & Activated
The Perfect "Nom Nom" Snack
Kombucha-activated almonds, cashews and crunchy lentils coated in Mindful-Made teriyaki sauce. We have used locally grown garlic and ginger to spice up this blend – because fresh is always best! They'll satisfy your Umami cravings – without having to tuck into a pack of chips!
Kombucha-activated nuts** (almonds* walnuts*) green lentils* gf tamari* rice malt* black sesame* mirin* fresh (onion* ginger* garlic*)

*=Certified organic ingredient;

**= Activated in kombucha, filtered water + Australian rock salt;
They're peerrfect to throw on stir fry, in a salad, or directly into your mouth. They also go ridiculously well with an ice-cold beverage on a warm summer day.
Kept fresh in attractive, pantry-worthy glass jars and earth-friendly compostable bags, Mindful Foods have gone to the Nth degree to ensure the utmost quality, nutrition, and environmental consideration. Best kept in a cool and dry place.
Made in Australia from at least 40% Australian ingredients
Made With Heart In
The Beautiful Northern Rivers
Mindful Foods was conceived in the Byron Bay sunshine from a shared love of food and the planet. As we grow and morph, we stay true to the dream of giving back - to nature, our bodies and each other.