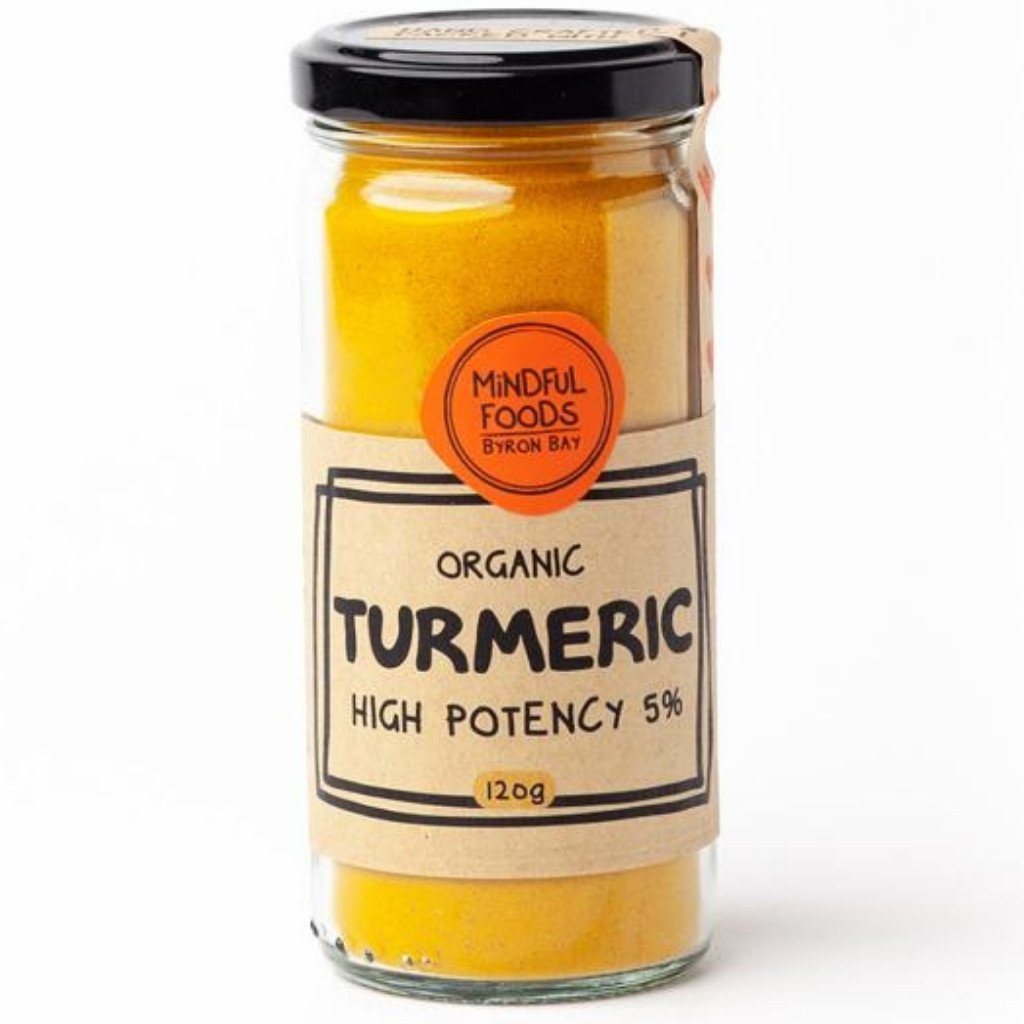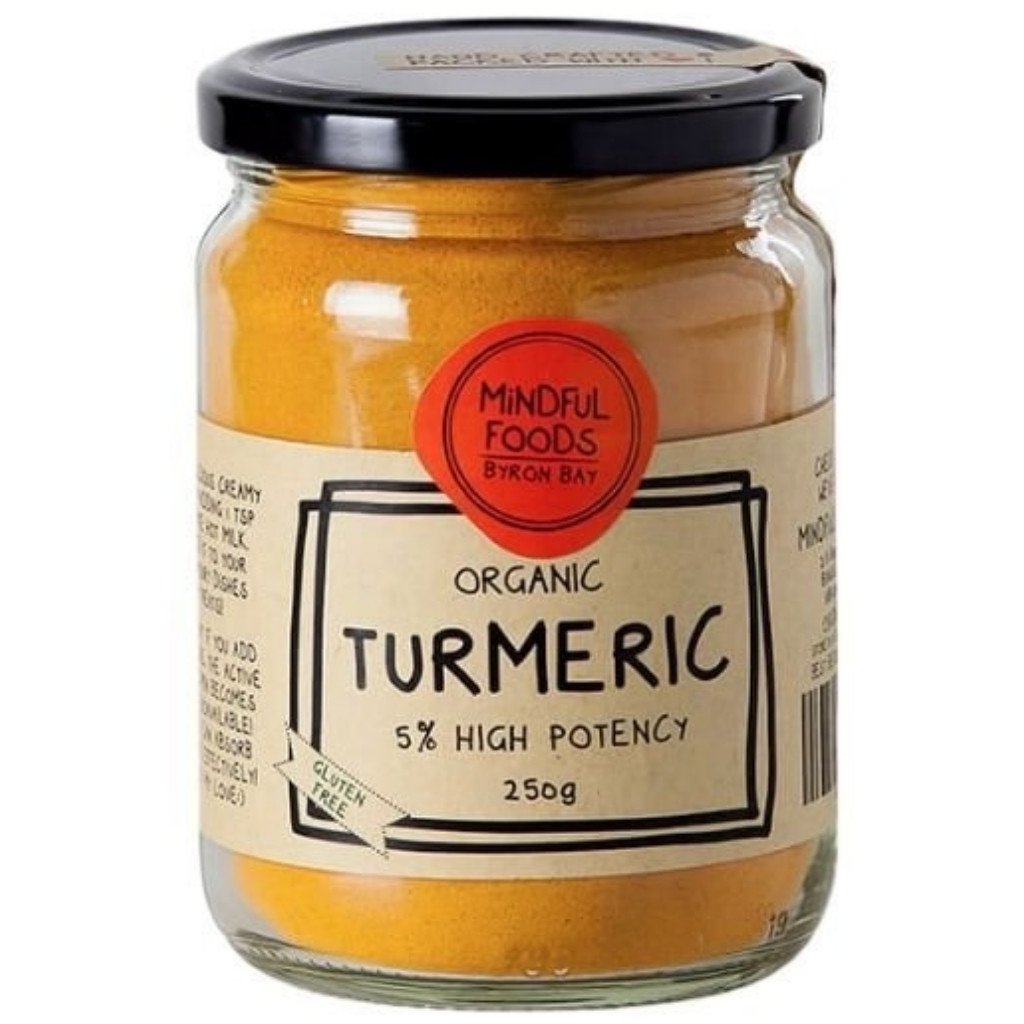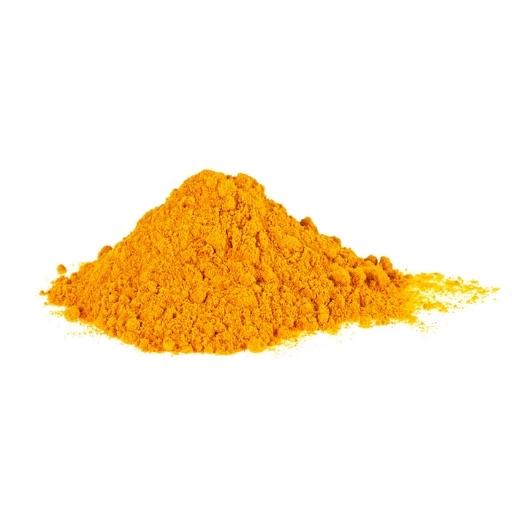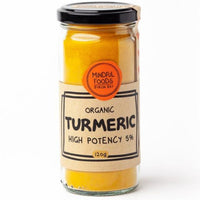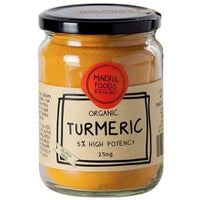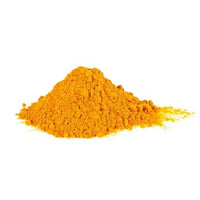 Turmeric (High Potency 5%) - Organic
This high potency organic turmeric is a powerful anti-inflammatory that can be weaved into your diet in many simple ways!
Turmeric (5% high potency curcumin)*

*=Certified organic ingredient;
Add 1 teaspoon per person to smoothies, juices, curries & soups, or simply mix with hot water, milk and honey for a smooth, grounding turmeric latte any time of the day! Adding a touch of cracked pepper or a sprinkle of black cumin seeds increases the absorption of curcumin 20 fold.
Best kept airtight in a cool and dry place. Kept fresh in attractive, pantry-worthy glass jars and earth-friendly compostable bags, Mindful Foods have gone to the Nth degree to ensure the utmost quality, nutrition, and environmental consideration.
India. Packed in Australia from imported ingredients.
Made With Heart In
The Beautiful Northern Rivers
Mindful Foods was conceived in the Byron Bay sunshine from a shared love of food and the planet. As we grow and morph, we stay true to the dream of giving back - to nature, our bodies and each other.