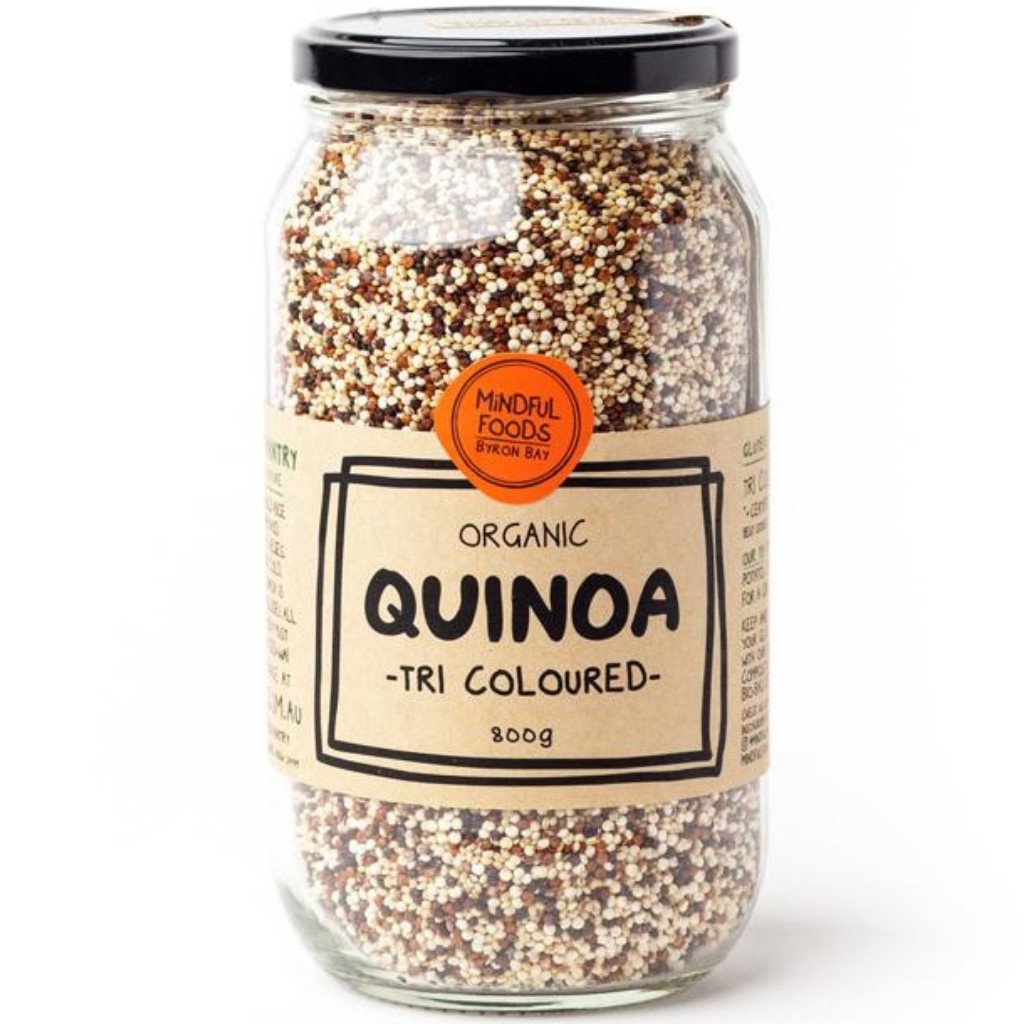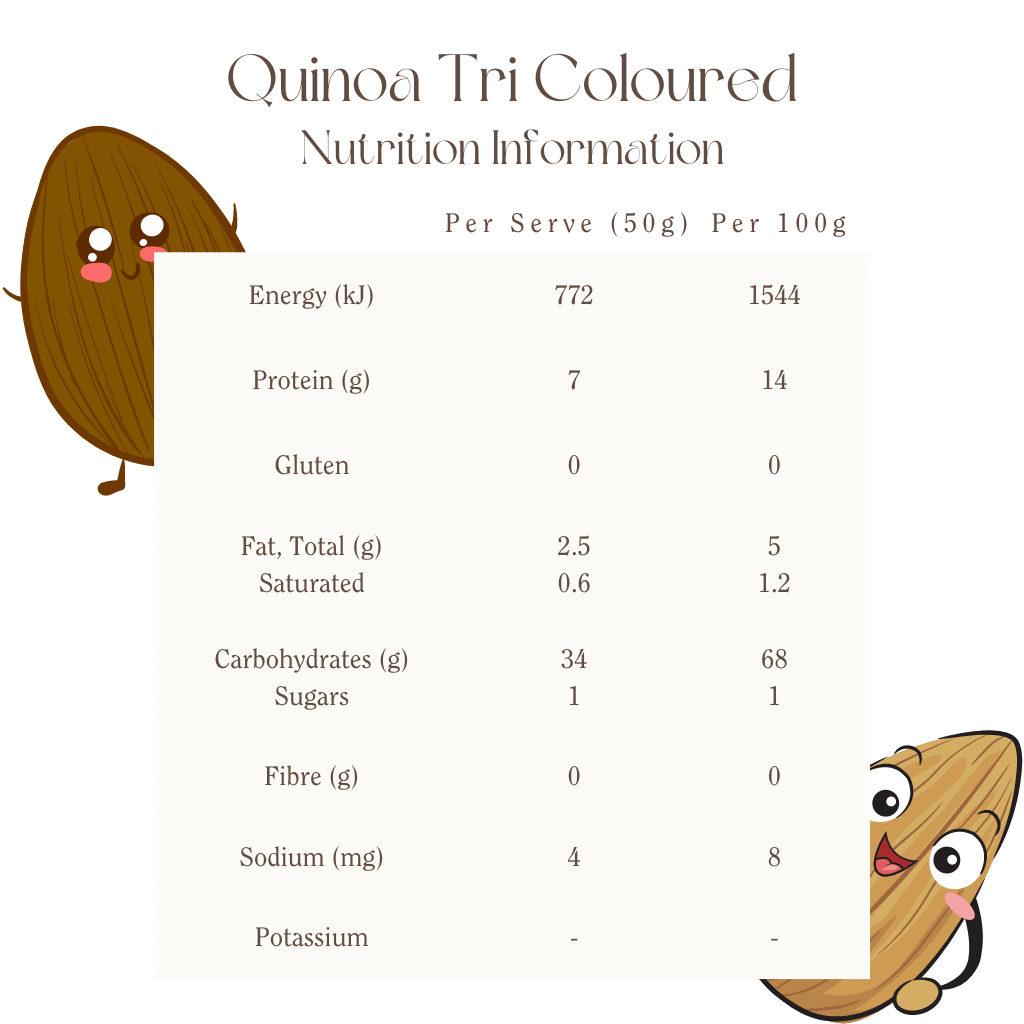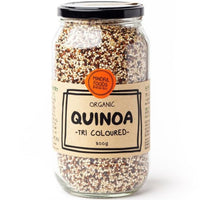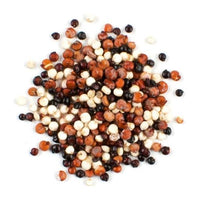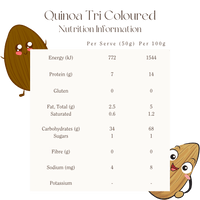 Quinoa Tri Coloured - Organic
The protein value of quinoa is extremely high (14%), and include all 9 amino acids that the body must obtain through food. Go Keen-Wa!
Tri-coloured quinoa*

*=Certified organic ingredient;
Cook quinoa as you would rice with the absorption method. It's delicious with roast vegies, or in a salad, warm or cold. Boil in a pot with a sweet potato, stir together & season for a creamy quinoa porridge. Add fruit, yoghurt, and activated nuts.
Best kept airtight in a cool and dry place. Kept fresh in attractive, pantry-worthy glass jars and earth-friendly compostable bags, Mindful Foods have gone to the Nth degree to ensure the utmost quality, nutrition, and environmental consideration.
Packed in Australia from imported ingredients.
Made With Heart In
The Beautiful Northern Rivers
Mindful Foods was conceived in the Byron Bay sunshine from a shared love of food and the planet. As we grow and morph, we stay true to the dream of giving back - to nature, our bodies and each other.