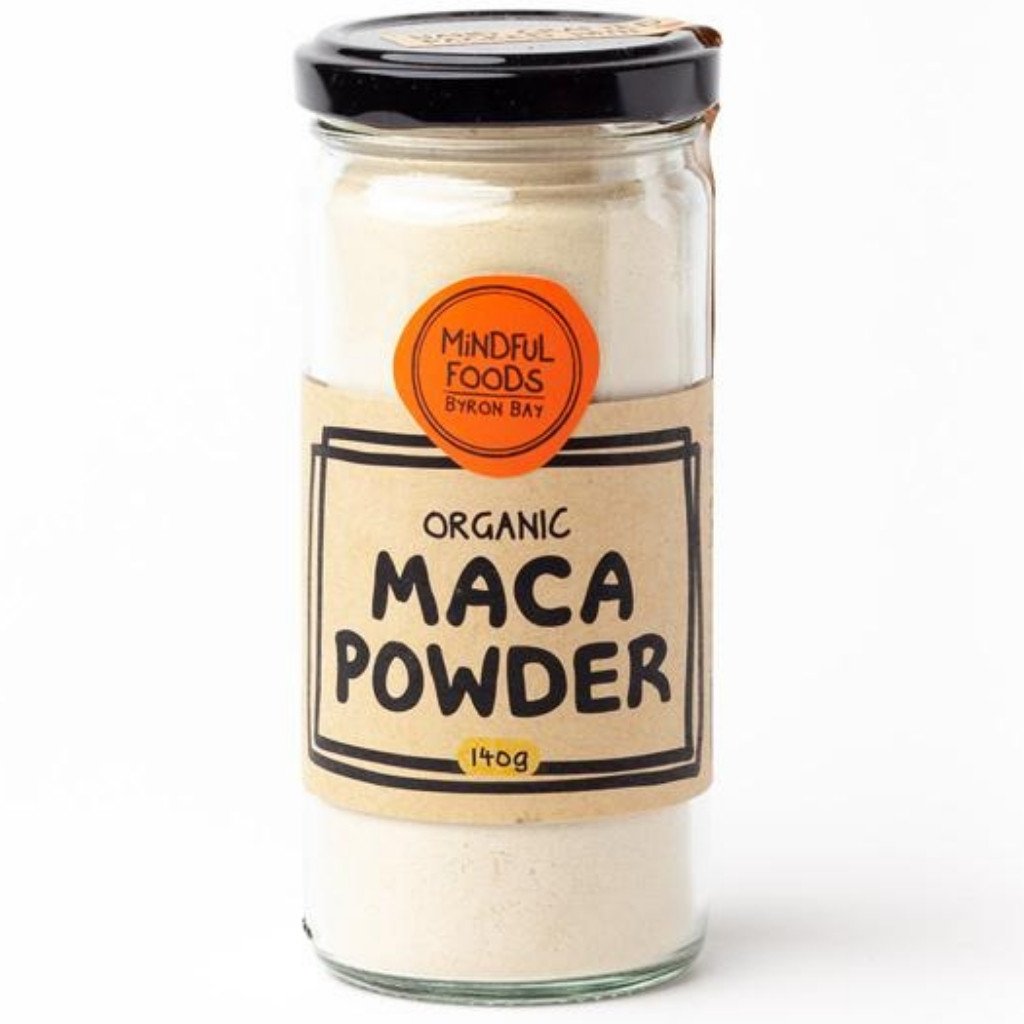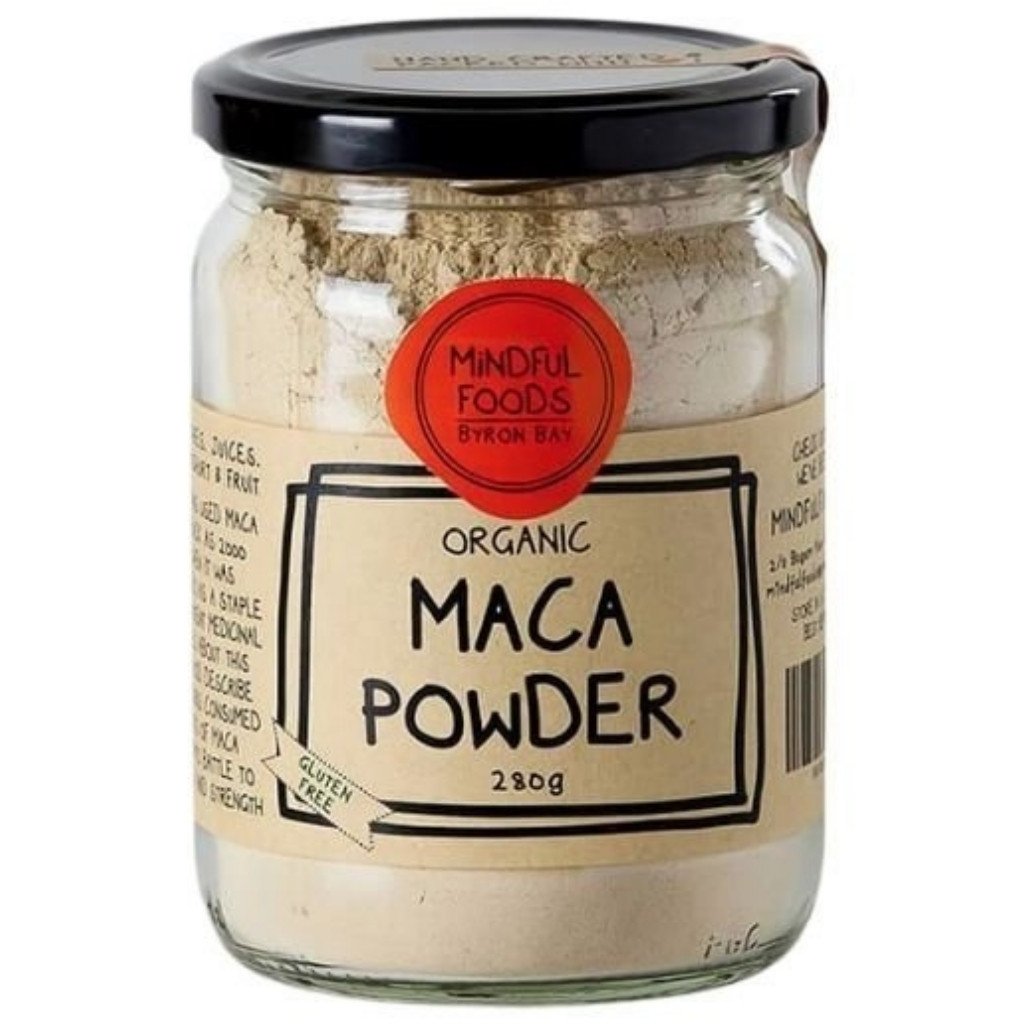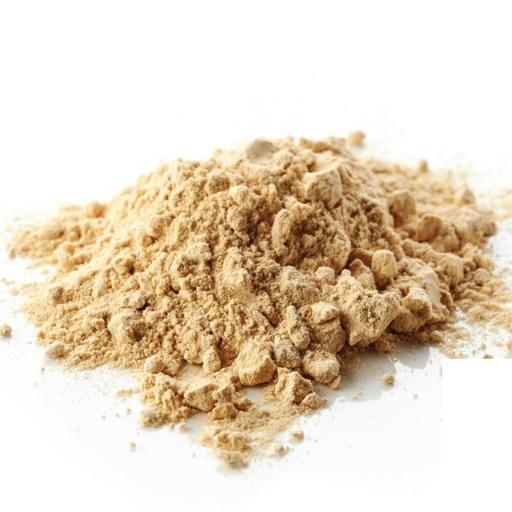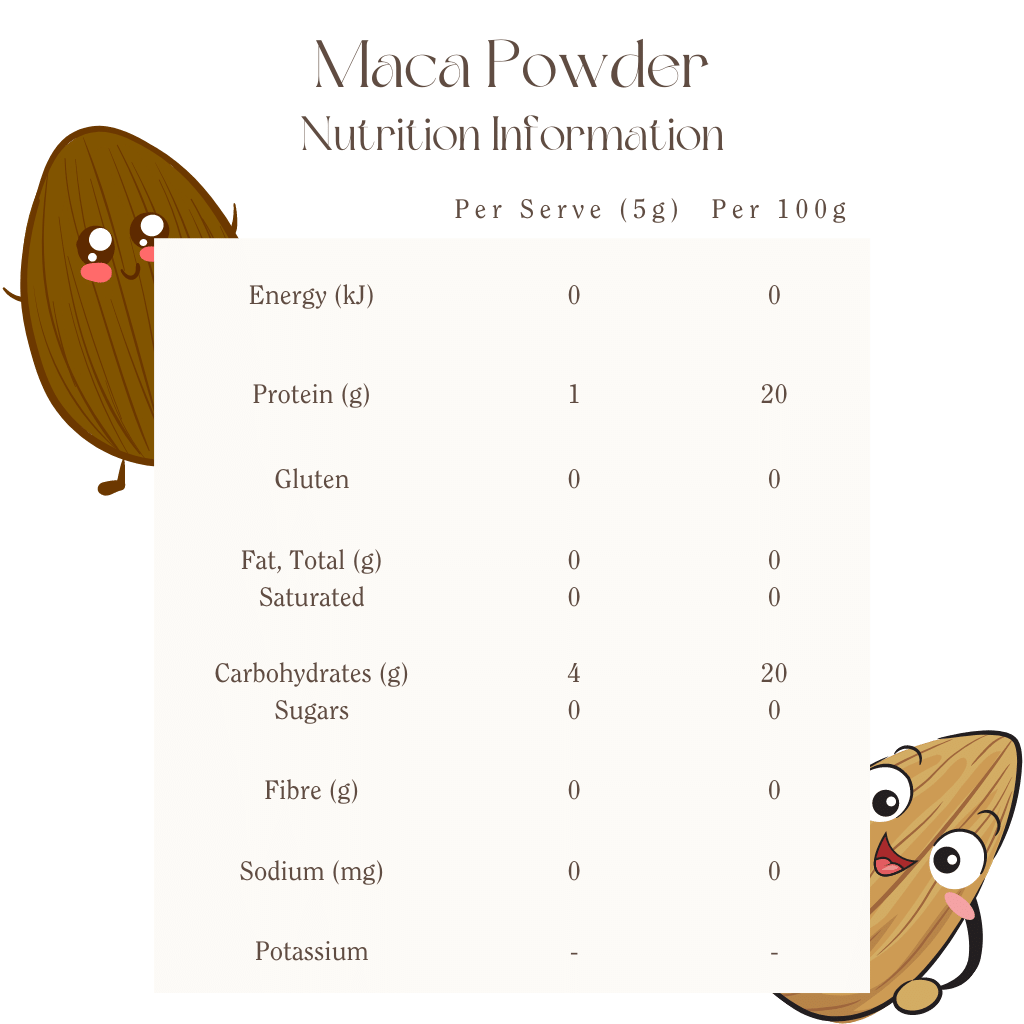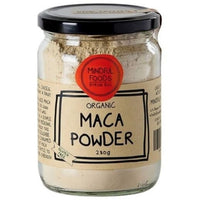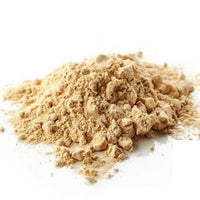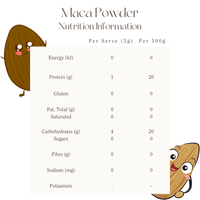 The ancient Incans used maca root as far back as 2000 years ago, when it was revered not only as a staple crop, but as a potent medicinal herb. More recently, studies show that regular intake may assist hormone regulation, increase energy and stamina, improve skin and hair; and enhance the libido and fertility.
Maca root powder*

*=Certified organic ingredient.
Sprinkle organic Peruvian maca powder on your smoothies, breakfast bowls, porridge, yoghurt or chia pudding
Best kept airtight in a cool and dry place. Kept fresh in attractive, pantry-worthy glass jars, Mindful Foods have gone to the Nth degree to ensure the utmost quality, nutrition, and environmental consideration.
Peru. Packed in Australia from imported ingredients.
Made With Heart In
The Beautiful Northern Rivers
Mindful Foods was conceived in the Byron Bay sunshine from a shared love of food and the planet. As we grow and morph, we stay true to the dream of giving back - to nature, our bodies and each other.