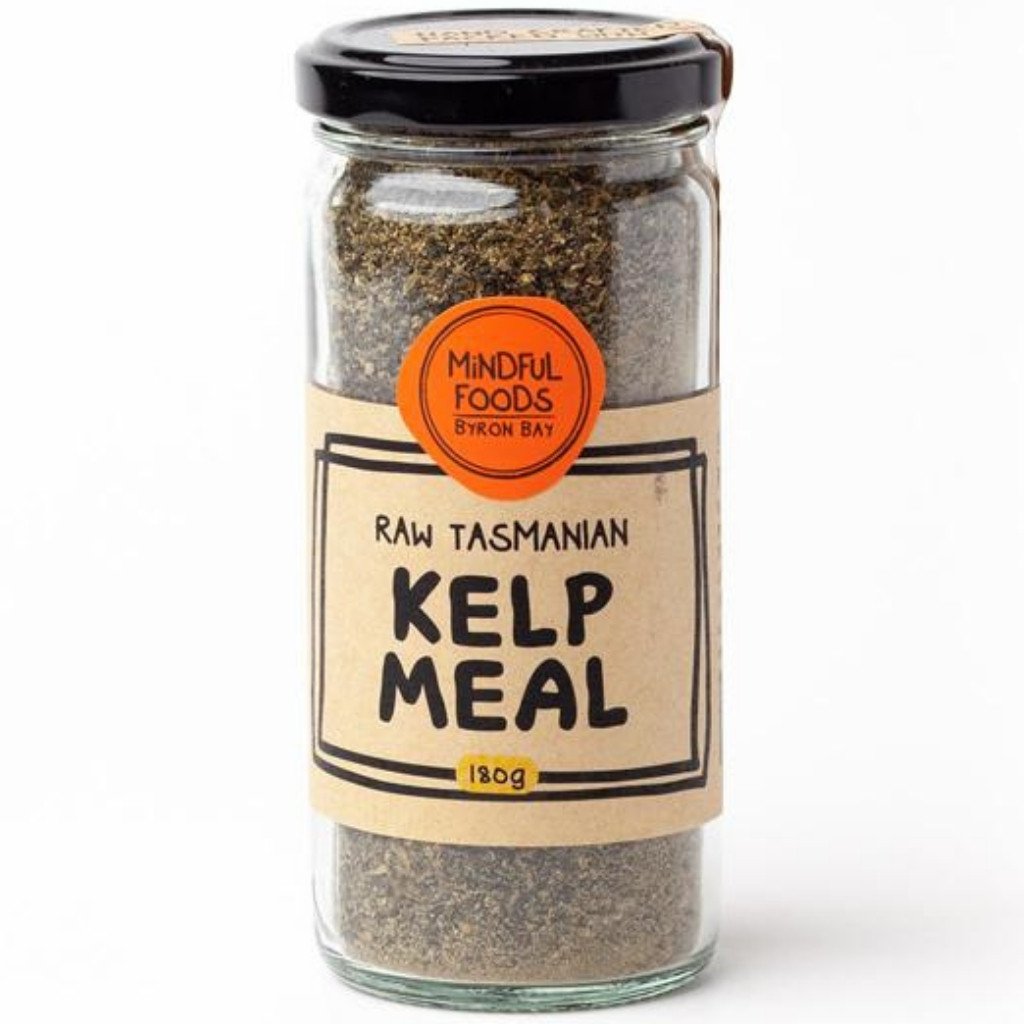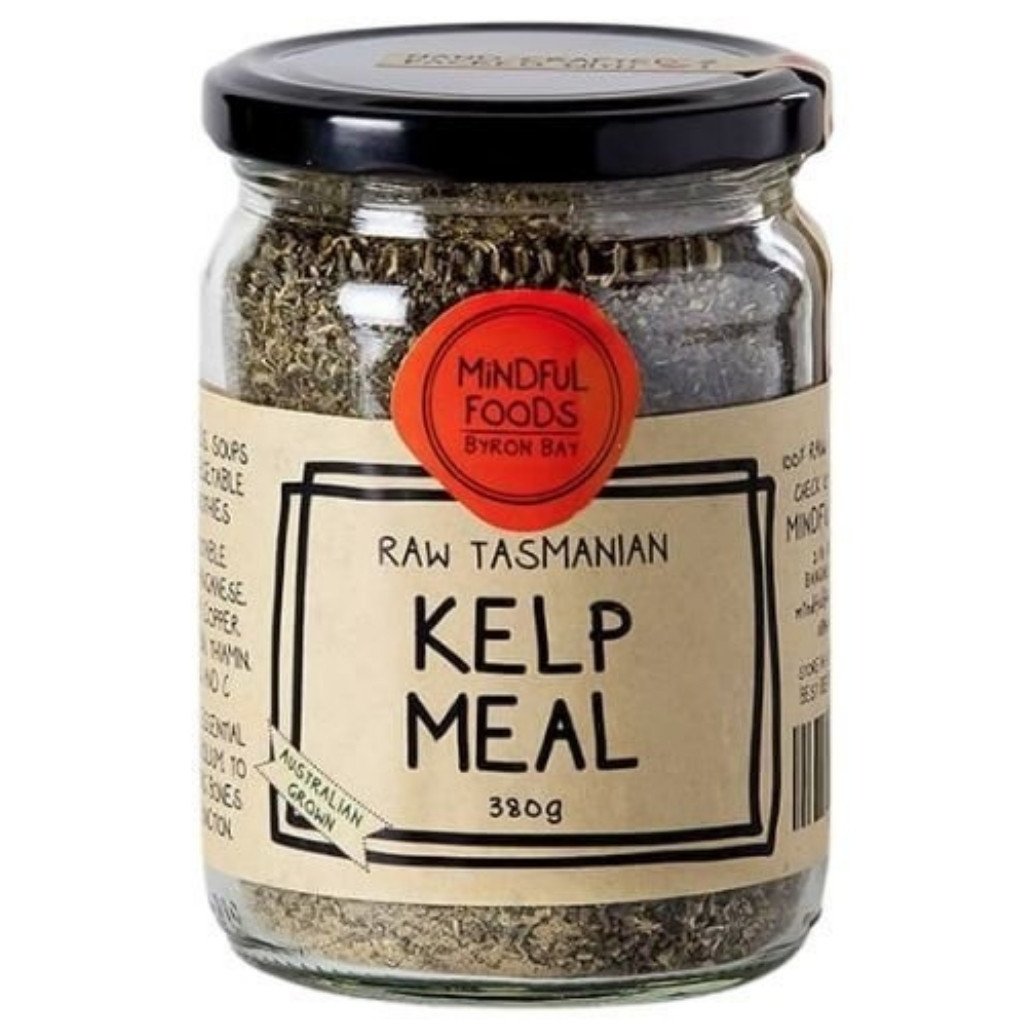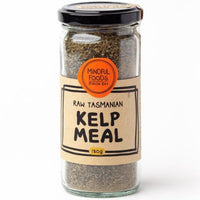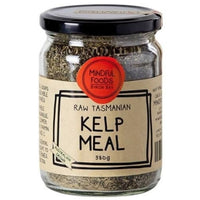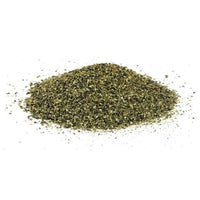 Kelp Meal (Tasmanian) - Raw
Sourced in Tasmania, raw kelp contains notable amounts of iron, manganese, calcium, magnesium, iodine, copper, zinc, riboflavin, niacin, thiamin, vitamins A, B12, B6 & C. These vitamins are essential for cellular metabolism, to help maintain strong bones and for muscle function.
Note: This product is high in iodine. Our kelp contains 500mcg/g iodine. With 3.6g of kelp in a teaspoon, there is 1800mcg iodine/tsp. Please be advised when dosing.

Add to salads, soups, noodles, stews, vegetable juices and smoothies, or make kelp flax seed crackers with sesame! Divine!
Best kept airtight in a cool and dry place. Kept fresh in attractive, pantry-worthy glass jars, Mindful Foods have gone to the Nth degree to ensure the utmost quality, nutrition, and environmental consideration.
Made in Australia from 100% Australian ingredients.
Made With Heart In
The Beautiful Northern Rivers
Mindful Foods was conceived in the Byron Bay sunshine from a shared love of food and the planet. As we grow and morph, we stay true to the dream of giving back - to nature, our bodies and each other.