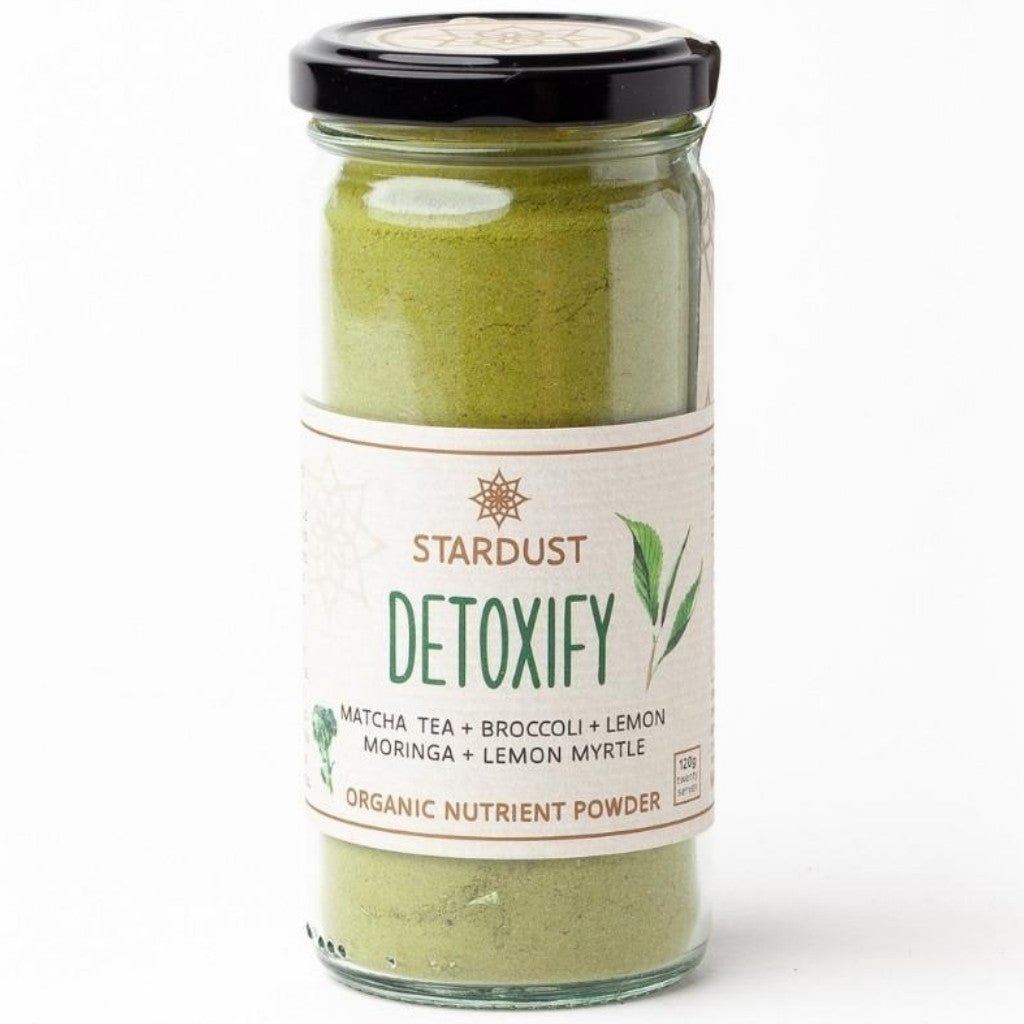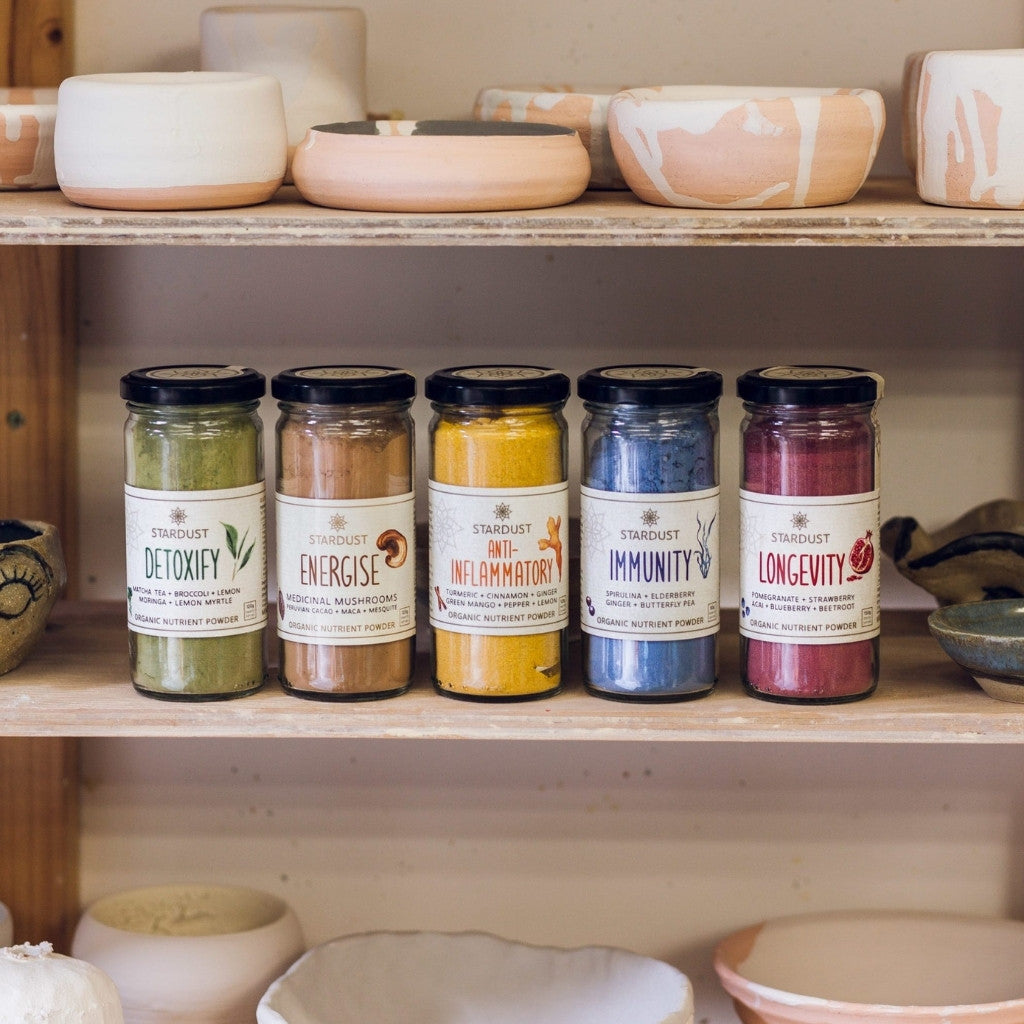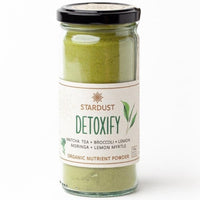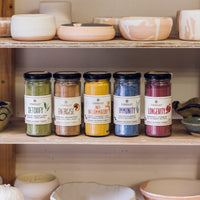 STARDUST Green "Detoxify" - Organic
We can use food as medicine in our everyday lives, to help realign us to a state of balance. We have selected the most potent ingredients that have been shown to trigger your body's Phase I and II detox pathways. Detoxification is a process undertaken by every cell of your body to remove pollutants, pesticides, heavy metals, and bi-products of metabolism, such as ammonia and carbon dioxide. Take daily for best results. Nourish your inner sparkle!
Premium Grade Matcha Green Tea* Broccoli Sprout Powder* Moringa* Lemon*

*=Certified organic ingredient;
Matcha Latte
Add 1-2 teaspoons to 1 cup of hot milk of any kind, or serve with cold milk over ice.
Smoothie
Add 1-2 teaspoons to a blender with 1 frozen banana, 1 cup of milk, 1 cup of water, 1 tablespoon seeds (i.e., chia, flaxseed) & if desired plant protein of choice.
Matcha Chocolate
Add 1/4 cup to 1 cup melted cocoa butter, 1tablespoon oil, 3 tbsp maple syrup
Best kept airtight in a cool and dry place.
Kept fresh in attractive, pantry-worthy glass jars, Mindful Foods have gone to the Nth degree to ensure the utmost quality, nutrition, and environmental consideration.
Made in Australia from imported ingredients.
Made With Heart In
The Beautiful Northern Rivers
Mindful Foods was conceived in the Byron Bay sunshine from a shared love of food and the planet. As we grow and morph, we stay true to the dream of giving back - to nature, our bodies and each other.