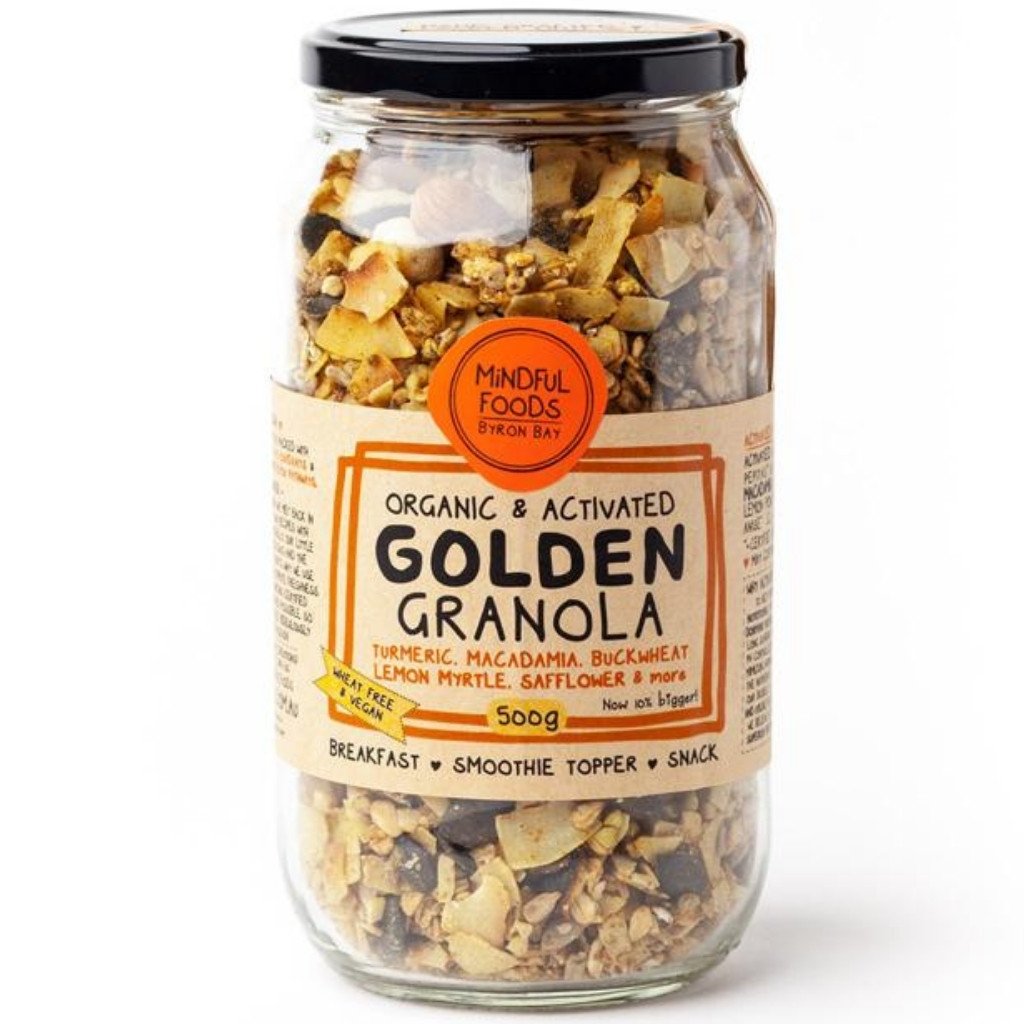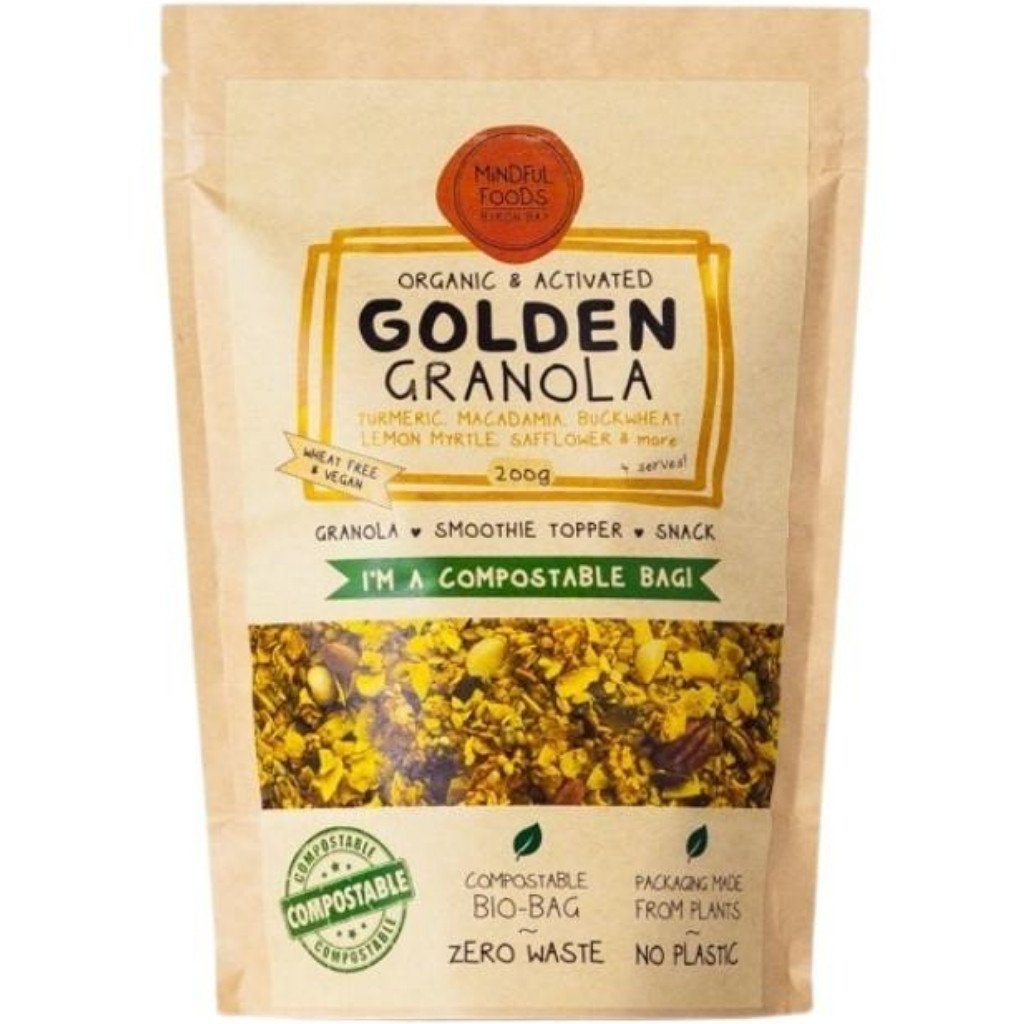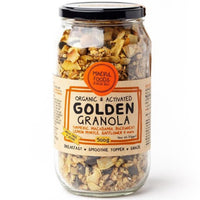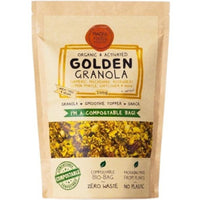 Golden Granola - Organic & Activated
With the right conditions, your body will rebuild & restore itself to find its natural balance and we've crafted this golden blend to assist. Each chai-spiced, myrtle-infused, activated mouthful is packed with phytonutrients that act as potent natural anti-oxidants & anti-inflammatories, empowering your body's own detox pathways. Included are healthy fats, complex carbohydrates, protein for long-lasting energy, and fiber to fuel your tummy's ecosystem, keeping you… Ahem... Regular.
Activated nuts & seeds** (buckwheat* sunflower seeds* pepitas* almonds* pecans*) coconut chips* oats* raw macadamias* brown rice malt syrup* coconut oil* turmeric* lemon powder* lemon myrtle* safflower* cardomon* star anise* clove* pepper* black cumin*
*=Certified organic ingredient;
**= Activated in kombucha*, filtered water + Australian rock salt;
A perfect addition to fruit and yoghurt, sprinkled atop smoothie bowls or raw cakes. We've even seen this sprinkled in salads, as an apple crumble topping, or on ice cream! Get crafty.
Best kept in a cool and dry place. Kept fresh in attractive, pantry-worthy glass jars and earth-friendly compostable bags, Mindful Foods have gone to the Nth degree to ensure the utmost quality, nutrition, and environmental consideration.
Made in Australia from 50% Australian ingredients.
Made With Heart In
The Beautiful Northern Rivers
Mindful Foods was conceived in the Byron Bay sunshine from a shared love of food and the planet. As we grow and morph, we stay true to the dream of giving back - to nature, our bodies and each other.