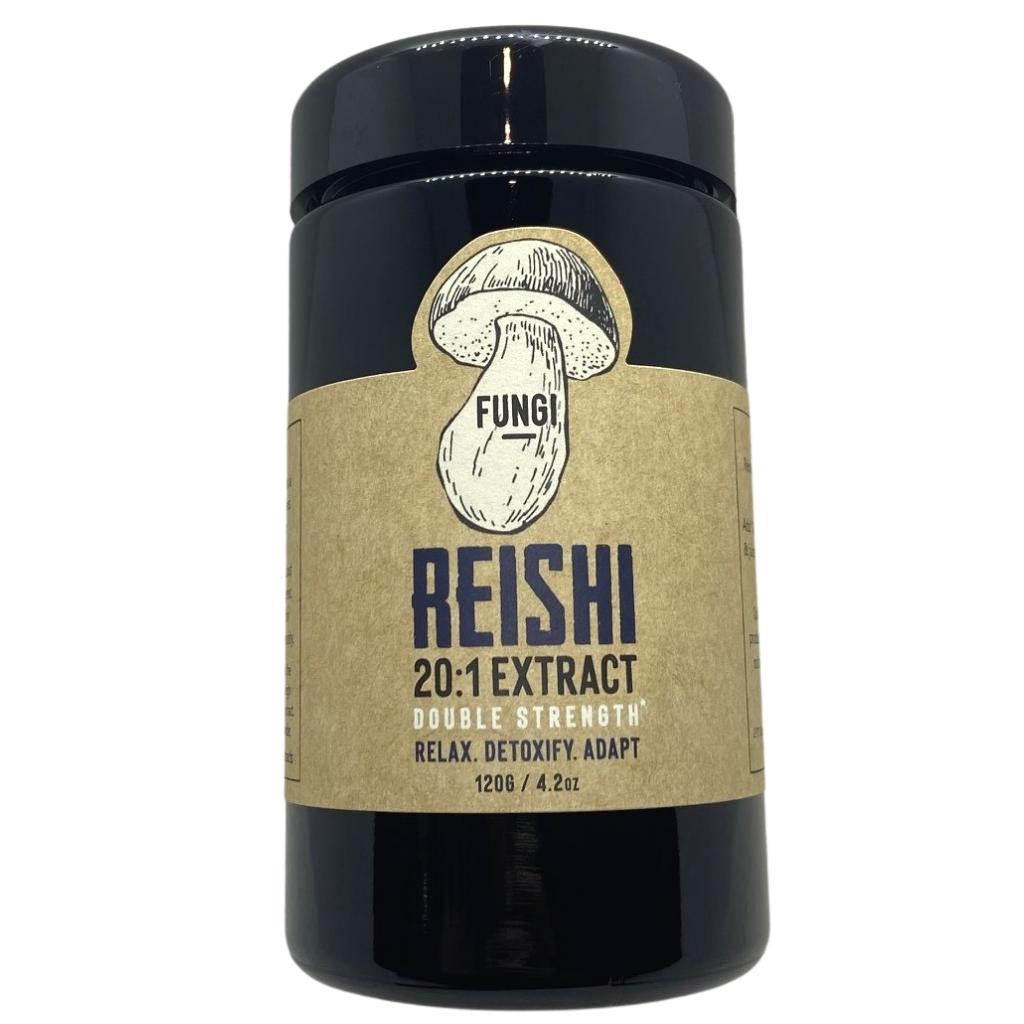 FUNGI Reishi 20:1 Extract Powder
20:1 Extract -The Most Potent On The Australian Market
RELAX | DETOXIFY | ADAPT
"MUSHROOM OF IMMORTALITY" Reishi has been used and recognized as a medicinal mushroom for over 2000 years. It is often referred to as Ling Zhi, or "Mushroom of Spiritual Potency". You'll commonly hear Herbalists talk about Reishi's benefits, including its adaptogenic properties, and the support it often offers for overall wellness, healthy sleep, and immunity.
Reishi Mushroom (Ganoderma lucidum)* Fruiting Body 20:1 Extract Powder

*=Certified organic ingredient;

Potent 20:1 Extract = 20kg mushroom to create 1kg of powder
Twice as strong as 10:1
Add 1/2-1 teaspoon to cold and hot drinks, including coffee, tea, smoothies and juices. Add to soups, broths, sauces and dressings. Make tonic soups.
Quality Miron glass jars have been chosen to retain the integrity of the product. Once open, retain the silica sachet in the jar, keep a lid on, and store it out of direct sunlight below 25 degrees Celsius or in the fridge.
Grown in China. Packed in Australia.

Grown on its natural substrate, Duanwood, the mushroom fruiting body has undergone a high-pressure dual-extraction to arrive at 20:1 extract.
Made With Heart In
The Beautiful Northern Rivers
Mindful Foods was conceived in the Byron Bay sunshine from a shared love of food and the planet. As we grow and morph, we stay true to the dream of giving back - to nature, our bodies and each other.