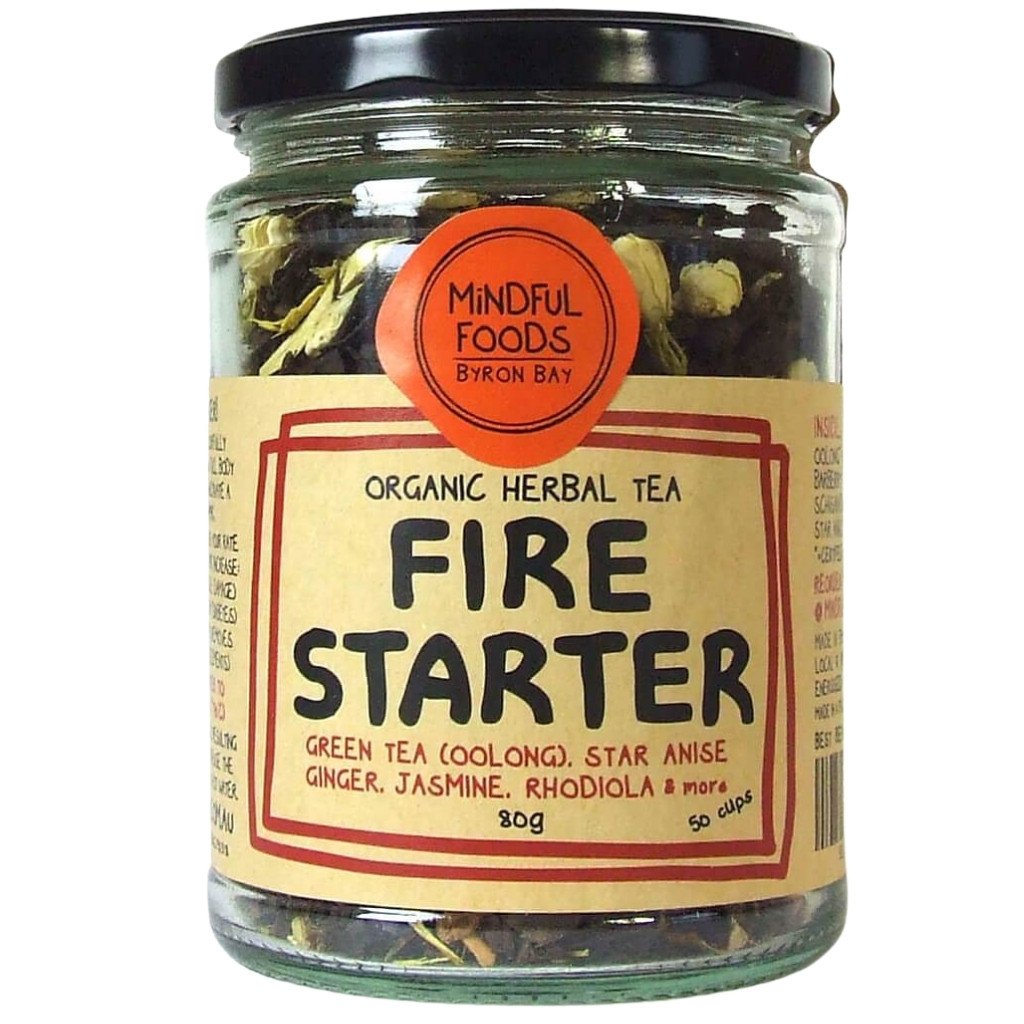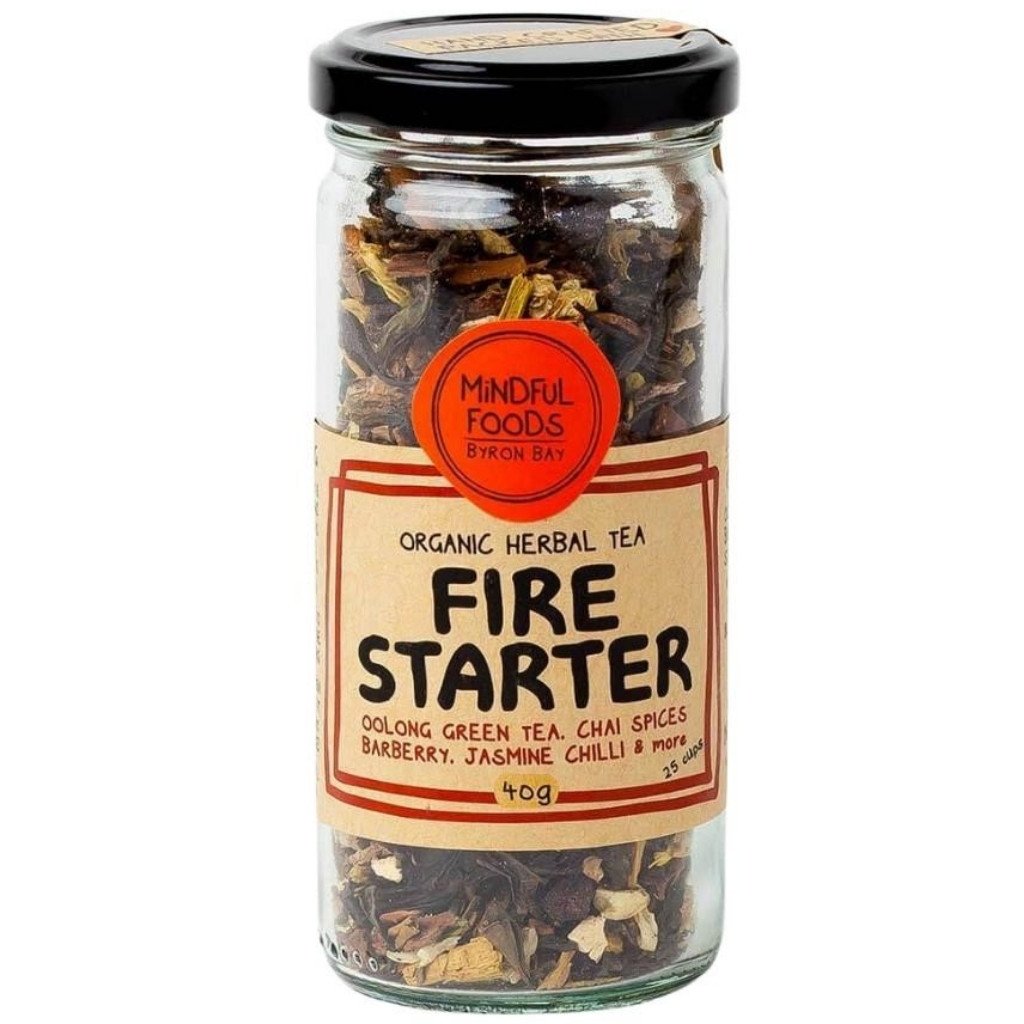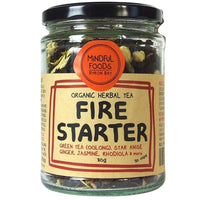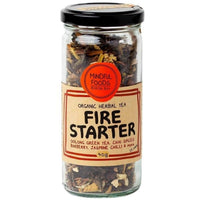 Fire Starter - Organic Herbal Tea
Energise & Detox! Get your day cranking! This smooth, gorgeous green tea blend is colourfully enriched with chai spices and a hint of chilli, speciality herbs such as rhodiola, schisandra and barberry are potent detoxifying agents that also add depth and flavour to this morning brew. This blend has been specifically designed to wake your brain & body up! Great for the morning, or before an important meeting.
GRADE A Oolong green tea* ginger* rhodiola* barberry* barberry bark* schisandra* cinnamon* star anise* jasmine* (a hint of) red chilli*

*=Certified organic ingredient;
One teaspoon per person. 
Correct preparation of green tea is vital!
Rule # 1: Do not pour boiling water directly on the leaves!
Prepapare with 70 degree Celsius water and let it brew for 3-5 mins.
This will tease out the flavours gently, resulting in a smooth and luscious cuppa. You can reuse the same tea 6 more times with increasingly hot water.
It's delicious hot or chilled, so make extra and pop it in the fridge. We like to serve it over ice on a hot byron bay summers day, with a squeeze of lemon or fresh orange.
Best kept airtight in a cool and dry place. Kept fresh in attractive, pantry-worthy glass jars, Mindful Foods have gone to the Nth degree to ensure the utmost quality, nutrition, and environmental consideration.
Made in Australia from imported ingredients.
Made With Heart In
The Beautiful Northern Rivers
Mindful Foods was conceived in the Byron Bay sunshine from a shared love of food and the planet. As we grow and morph, we stay true to the dream of giving back - to nature, our bodies and each other.