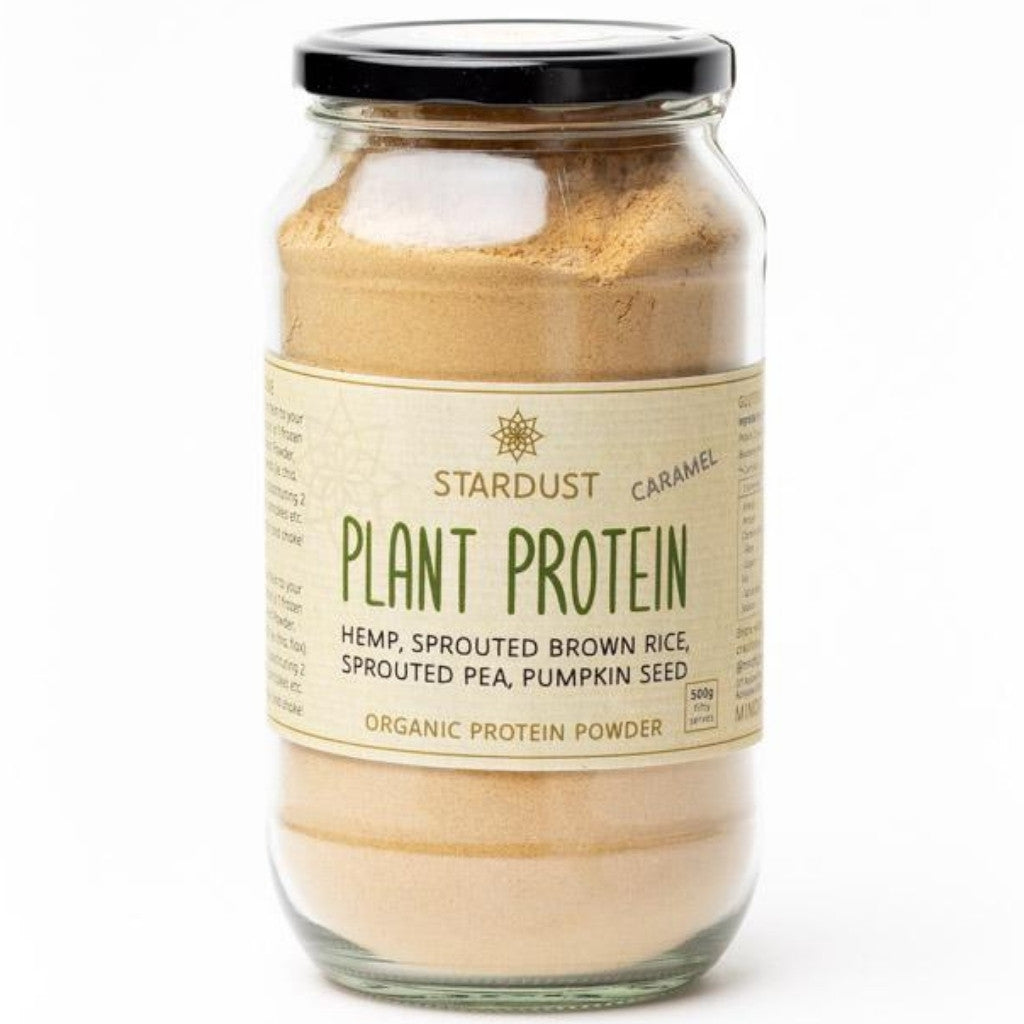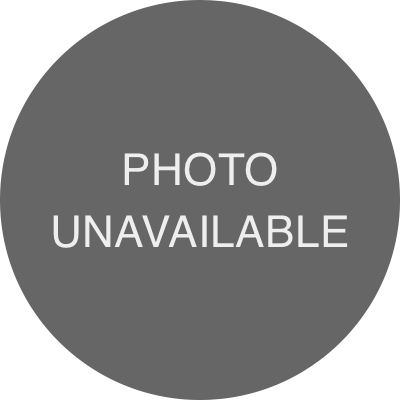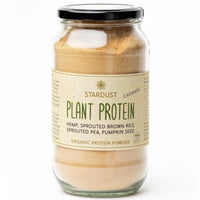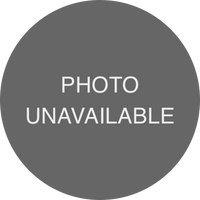 STARDUST Protein Powder (Plant) CARAMEL - Organic
Protein is the primary building material for our bodies. We have evolved eating protein from many sources -each one of balancing another's relative deficiencies. That's why we have we have included 4 plant-based proteins in this blend. 
Proteus: Latin for "above all else". 
Sprouted Brown Rice Protein*, Sprouted Pea Protein*, Hemp Seed Protein* Pumpkin Seed Protein* Mesquite Powder* Maca Powder*

*=Certified organic ingredient;
Smoothies
Add 2 teaspoons plant protein powder to your favourite smoothie blend. A classic is 1 frozen banana, 1-2 teaspoon Star Dust Nutrient Powder, 1 cup milk, 1 cup water, 1 tablespoon seeds (i.e., chia, flaxseed).

Baking
Make a protein flour by substituting 2 tablespoons in the " flour mix" of muffins, pancakes etc.

Straight Up
Add 2 tablespoons to water and shake!
Best kept airtight in a cool and dry place. Kept fresh in attractive, pantry-worthy glass jars, Mindful Foods have gone to the Nth degree to ensure the utmost quality, nutrition, and environmental consideration.
Made in Australia from imported ingredients.
Made With Heart In
The Beautiful Northern Rivers
Mindful Foods was conceived in the Byron Bay sunshine from a shared love of food and the planet. As we grow and morph, we stay true to the dream of giving back - to nature, our bodies and each other.