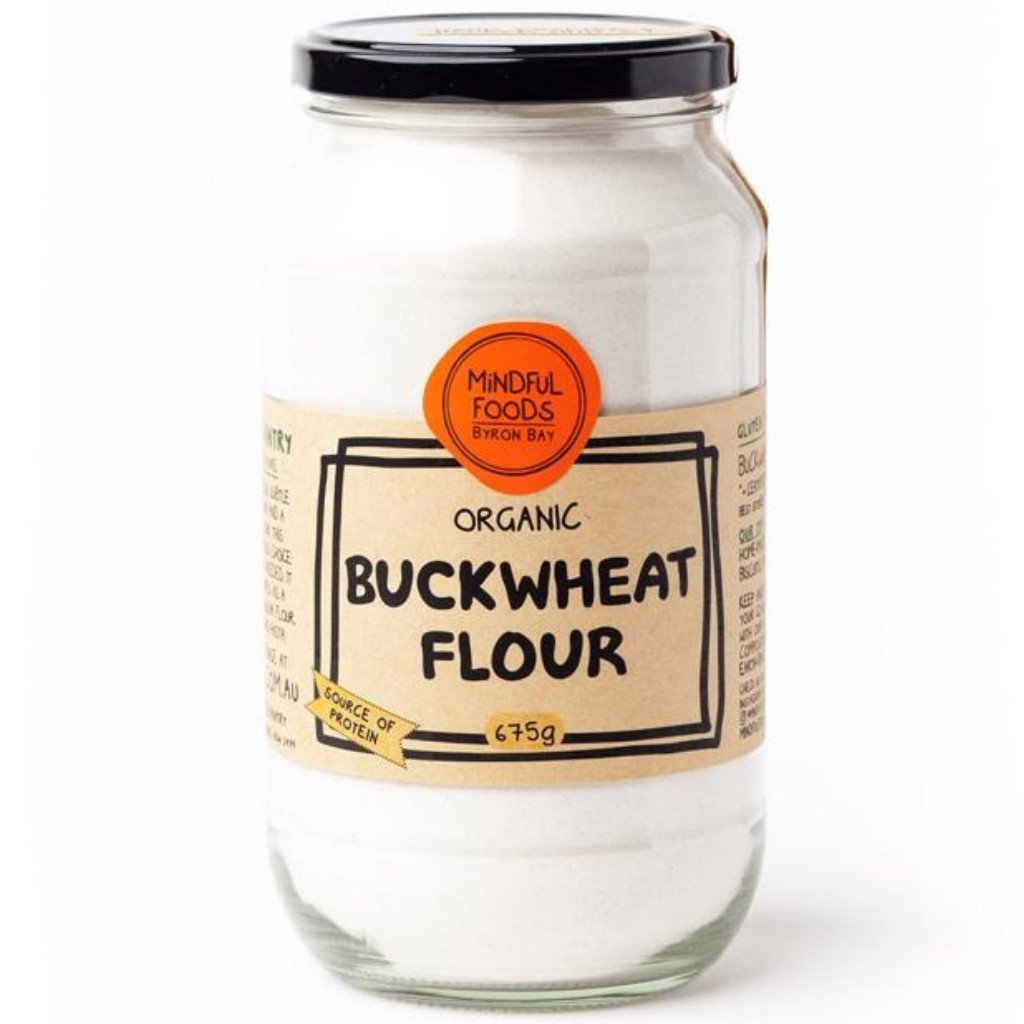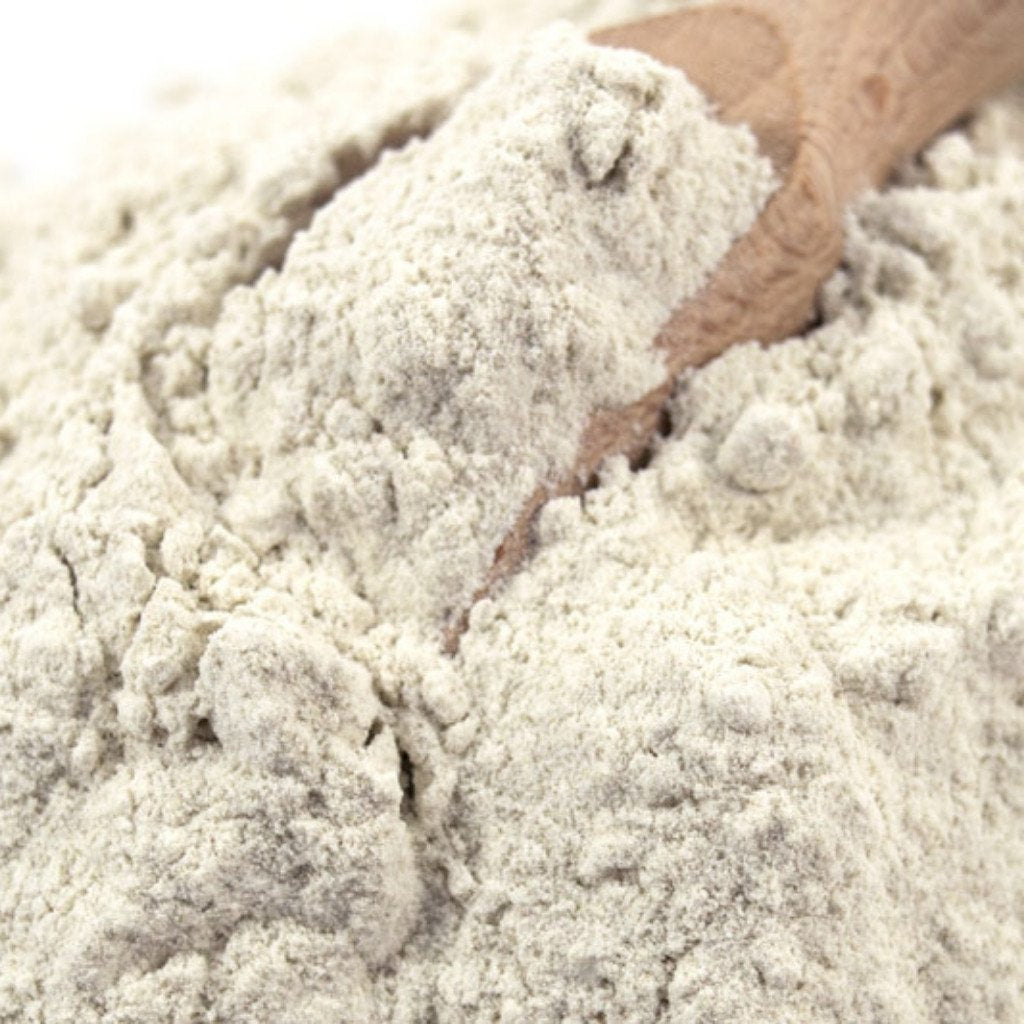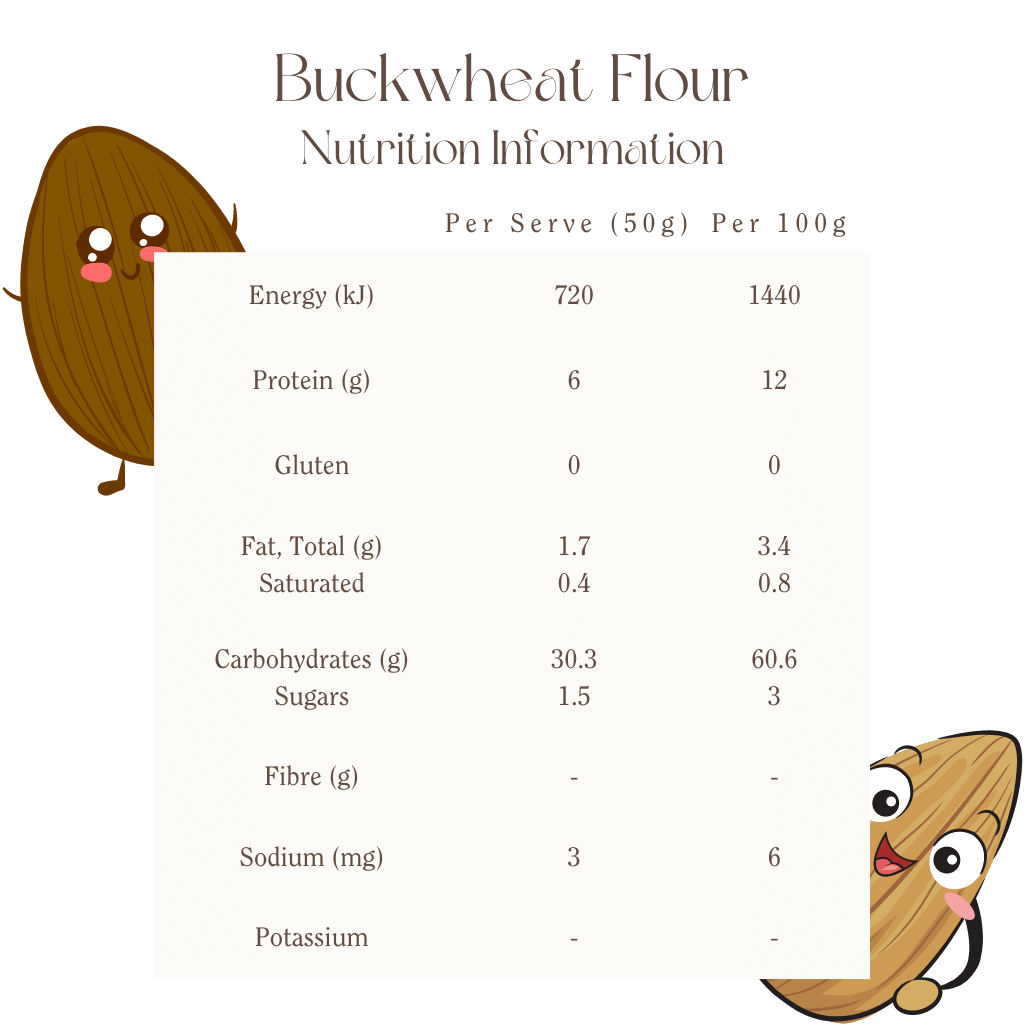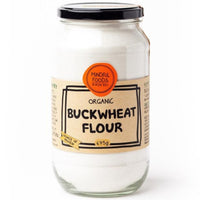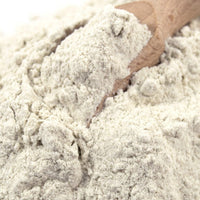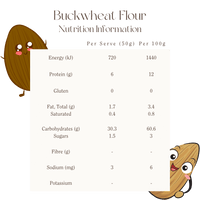 Buckwheat Flour - Organic
Buckwheat flour has a fresh, subtle aroma, a rich nutty flavour and a natural, light brown colour. This versatile flour is a delicious choice when a wheat-free flour is needed.
Buckwheat flour*

*=Certified organic ingredient;
It can be used in most recipes as a direct replacement for regular flour, like when baking. Use for pizza bases, home-made pasta, cakes, bread, biscuits, muffins and pancakes!
Best kept airtight in a cool and dry place. Kept fresh in attractive, pantry-worthy glass jars and earth-friendly compostable bags, Mindful Foods have gone to the Nth degree to ensure the utmost quality, nutrition, and environmental consideration.
Made With Heart In
The Beautiful Northern Rivers
Mindful Foods was conceived in the Byron Bay sunshine from a shared love of food and the planet. As we grow and morph, we stay true to the dream of giving back - to nature, our bodies and each other.