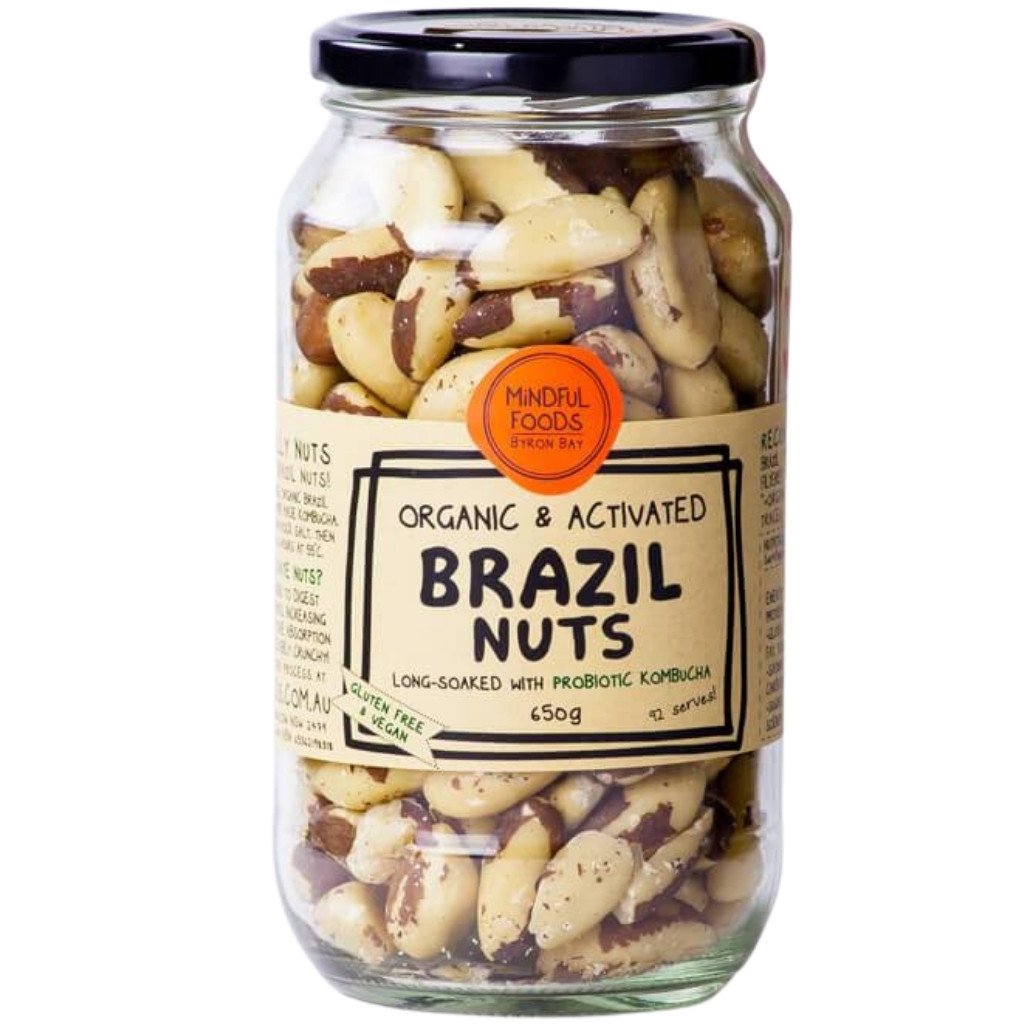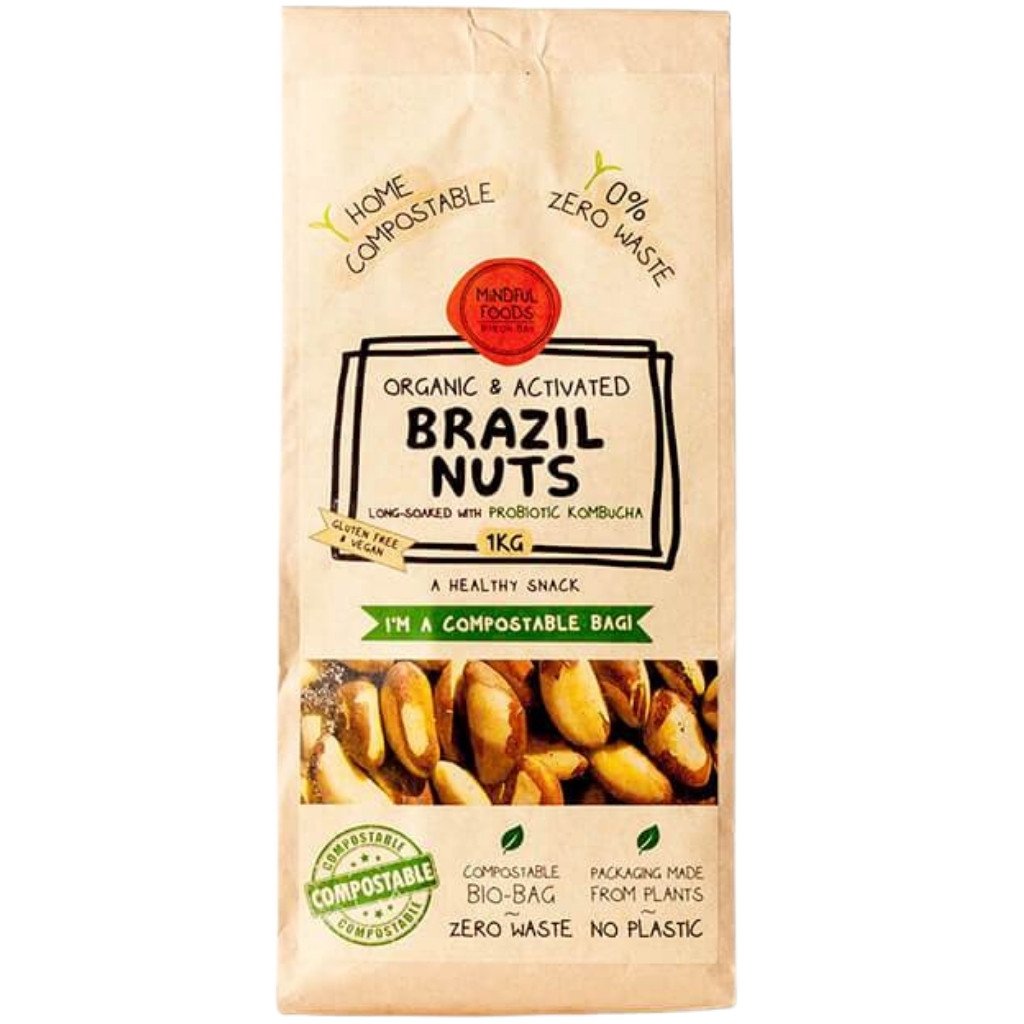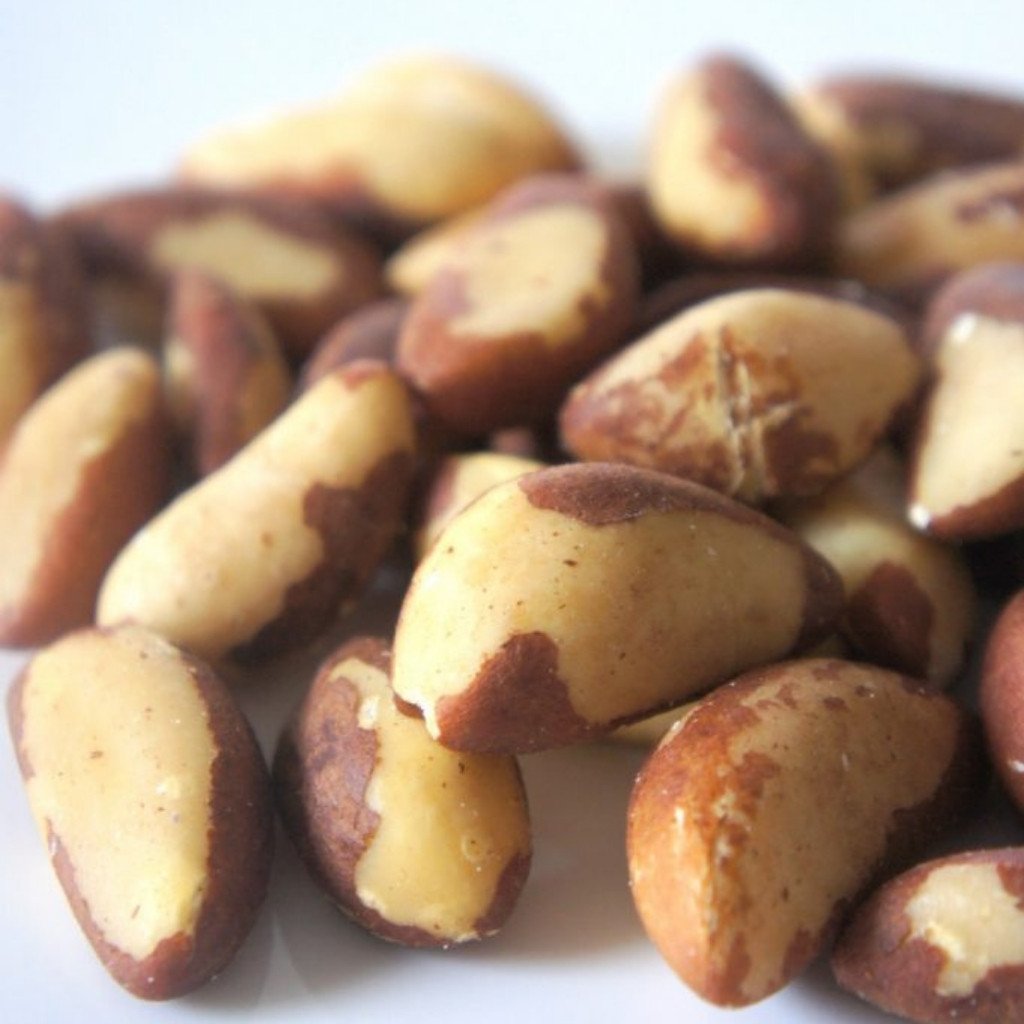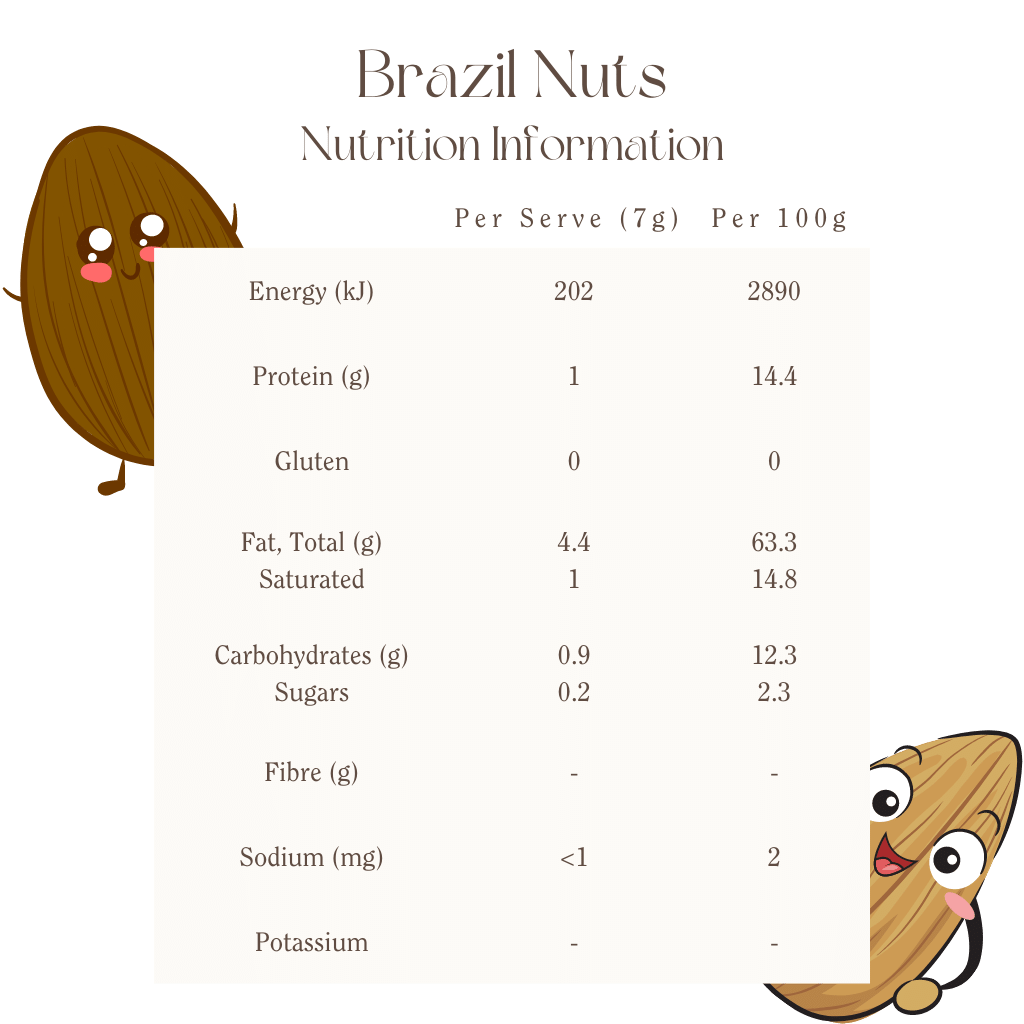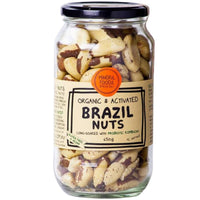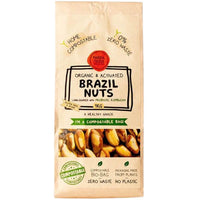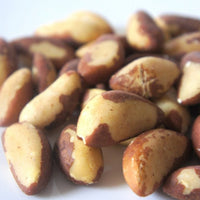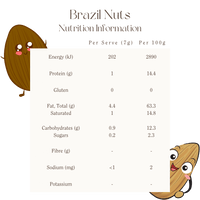 Brazil Nuts - Organic & Activated
The best activated nuts you'll sink your teeth into! Hands down! These premium quality organic brazil nuts have been activated in probiotic kombucha, filtered water and Australian rock salt. Mindful Foods' nuts are incredibly light and crunchy, easy as pie to digest (actually, easier than pie!), and a fantastic addition to any salad or snack session. The nuts have been soaked overnight, then slowly dried below 60°Celsius in a state-of-the-art dehydrator using closed circuit technology, so as to bring you the most delicious, nutritious, clean food possible.

Brazilian brazil nuts* (activated in filtered water, green tea kombucha*, Australian rock salt)

*=Certified organic ingredient;

Activated: Activated foods are easier to digest, are more nutrient-rich (bio-available), and delectably crunchy
Sprinkle it on salads, soups or vegies.
Best kept airtight in a cool and dry place. Kept fresh in attractive, pantry-worthy glass jars and earth-friendly compostable bags, Mindful Foods have gone to the Nth degree to ensure the utmost quality, nutrition, and environmental consideration.
Made in Australia from less than 5% Australian ingredients.
Made With Heart In
The Beautiful Northern Rivers
Mindful Foods was conceived in the Byron Bay sunshine from a shared love of food and the planet. As we grow and morph, we stay true to the dream of giving back - to nature, our bodies and each other.