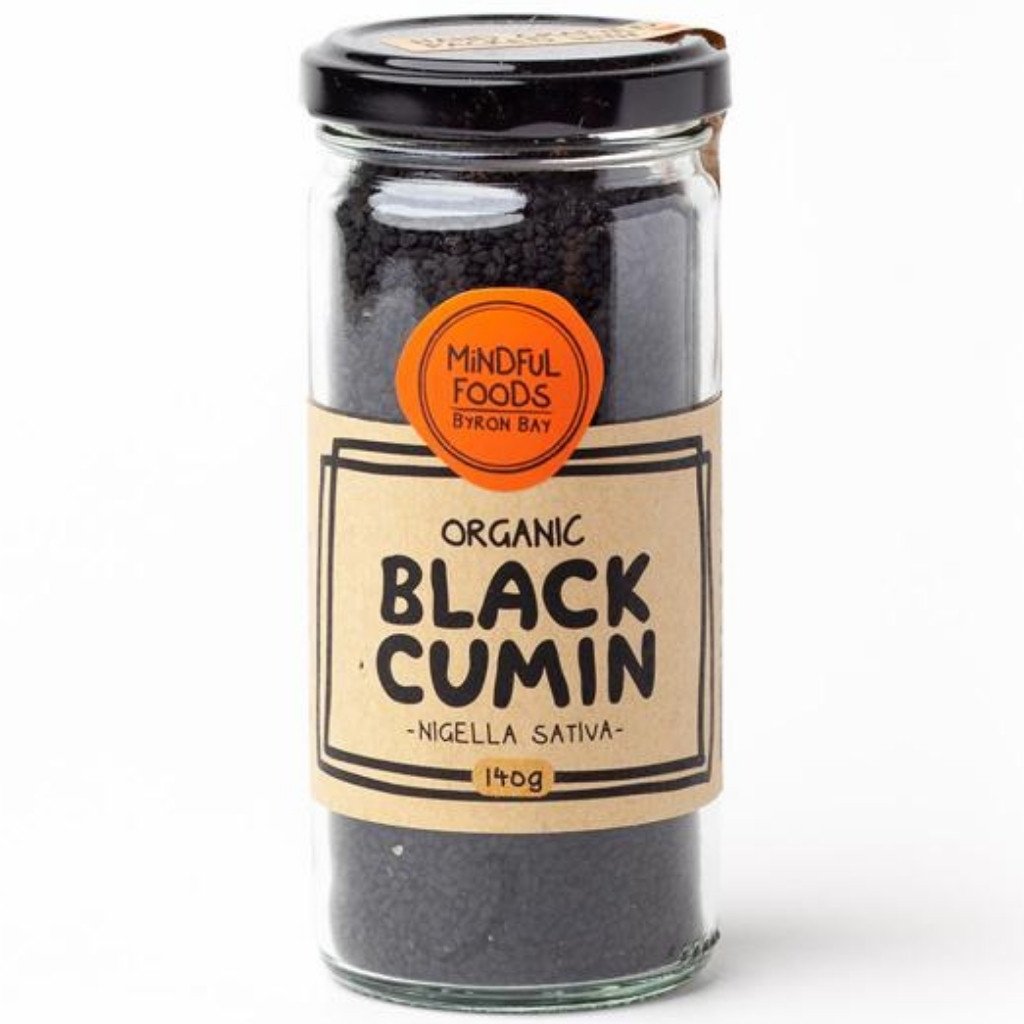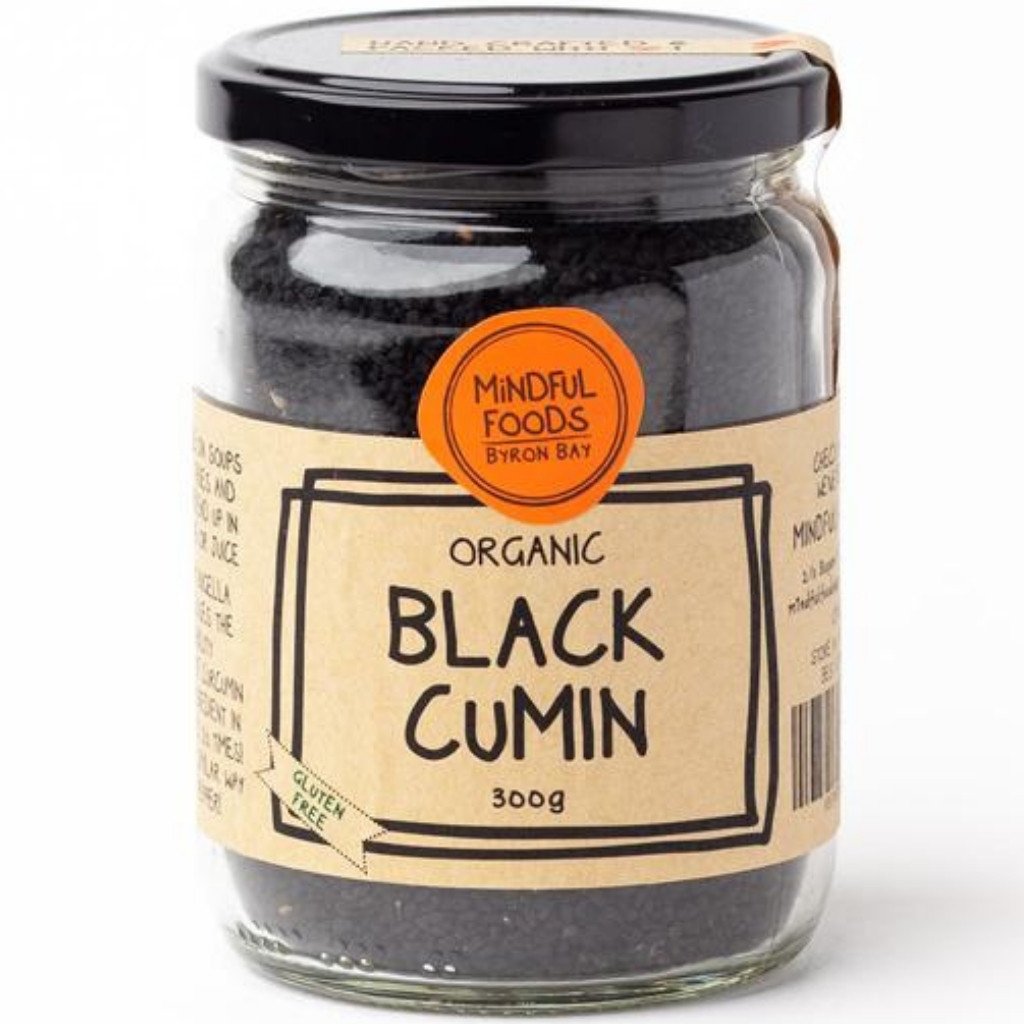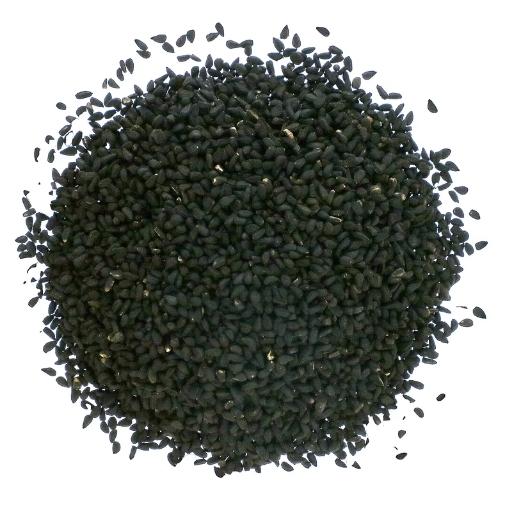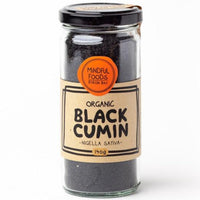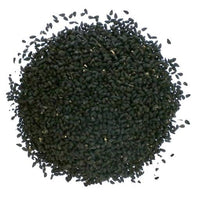 Black Cumin (Nigella Sativa) - Organic
The Mindful Pantry Spice! Nigella Sativa (black cumin, black caraway, nigella, kalojeera, kalonji or kalanji), has anti-inflammatory and anti-oxidant properties. When taken with turmeric, the bioavailability (absorption) of curcumin (turmerics active ingredient) increases 20-fold!
Black cumin (nigella sativa)*

*=Certified organic ingredient;

Packed in Australia from imported ingredients from India.
The black cumin seeds taste like a combination of onions, black pepper, and oregano. Sprinkle on soups, salads, stir fries and curries. Or blend up in your smoothie or juice.
Best kept airtight in a cool and dry place. Kept fresh in attractive, pantry-worthy glass jars and earth-friendly compostable bags, Mindful Foods have gone to the Nth degree to ensure the utmost quality, nutrition, and environmental consideration.
Made With Heart In
The Beautiful Northern Rivers
Mindful Foods was conceived in the Byron Bay sunshine from a shared love of food and the planet. As we grow and morph, we stay true to the dream of giving back - to nature, our bodies and each other.